Eco Arts: Furniture made from junked aircraft parts comes at a hefty price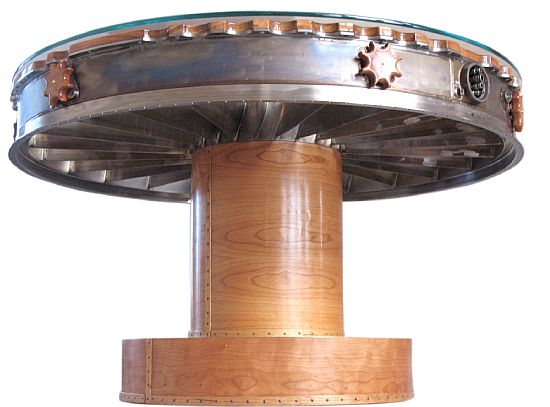 Eco Factor: Old aircraft parts reused to make expensive furniture.
If you love flying and are passionate about aircraft and want to take this passion into your living room, then Giancarlo De Astis might just be your man. The L.A.-based designer picks up dumped aircraft parts from junkyards in Arizona and crafts them to perfection, transforming them into hi-end furniture.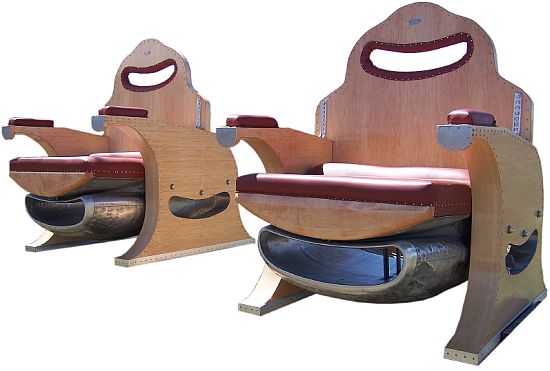 The designer makes use of everything from aircraft wings to engine turbines and transforms these parts to furniture items like desks, tables and cabinets. Just like aircraft, the furniture is also made for people who have a lot of extra money at their disposal. The furniture is priced at anything between $5,000 to $10,000 depending on the item and the aircraft part it is using, oops, reusing. Interested customers can also get their furniture customized precisely to suit their liking.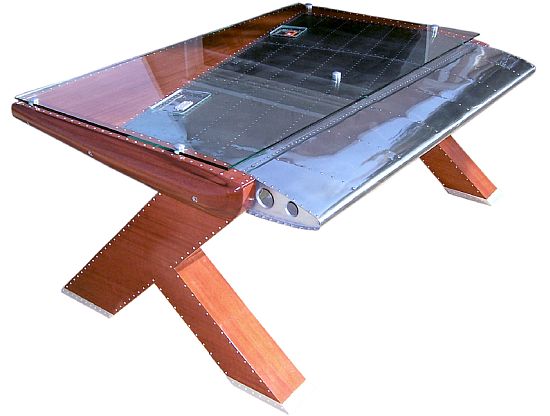 The Dark Side:
Apart from the extraordinary price tag, we really appreciate the effort of the designer to create some valuable and productive use of something that would otherwise be of no use.
Via: BornRich