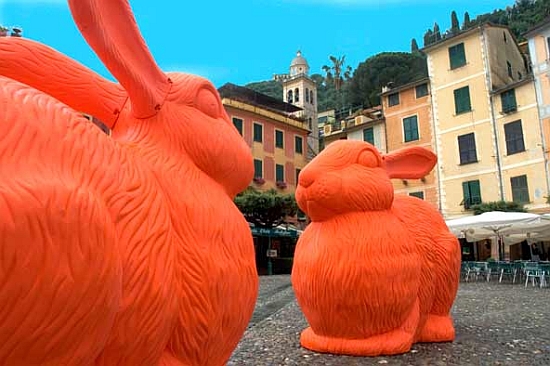 Eco Factor: Artwork made from recycled plastic bottles.
Designers and architects have always looked towards unconventional ways to promote recycling and encouraging people to stop drinking packaged water considering the impact it has on the environment. Cracking Art Group is trying to do the same but with a much pleasing artwork installation, they call the "Big Rabbits." Installed in Portofino, Italy, the artwork has been made by recycling old plastic water bottles collected from landfills.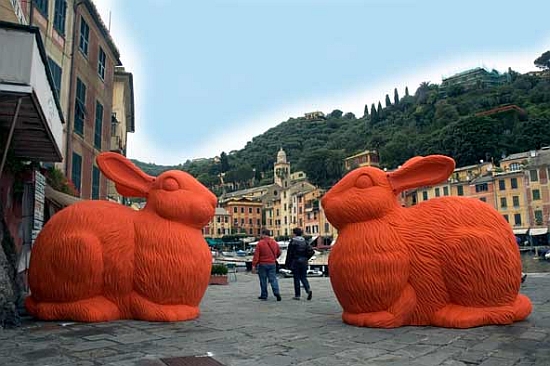 Cracking Art Group explains that a rabbit is a symbol of reproduction and proliferation, and the Big Rabbit installation promotes environmental conservation and recycling in a better way. Once the installation is finished, the art studio destroys the installation and reuses the material in some different form, thereby preventing waste from becoming waste again.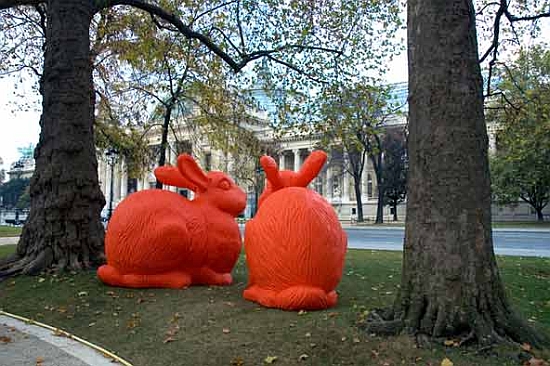 The Dark Side:
We do appreciate the efforts made by studios and designers such as Cracking Art Group. However, the actual impact of such installations on the masses is questionable, and might take several decades to prove its worth.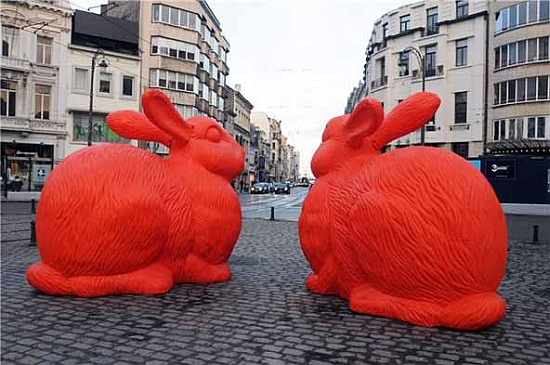 Via: GreenMuze