Eco Arts: A unique bookshelf made from skateboards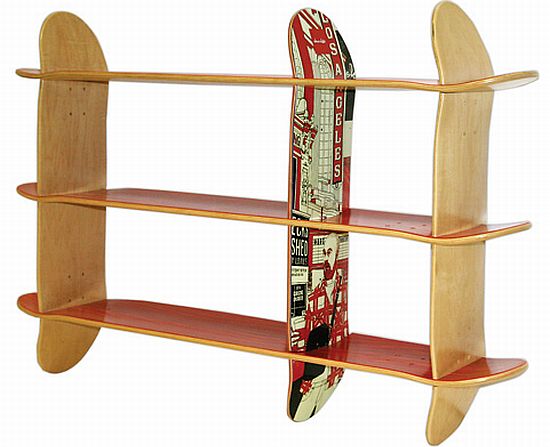 Eco Factor: Interesting bookshelves made from skateboards.
Here comes a bookshelf that is unique, trendy and definitely original giving a stylish look to your wall. Designed interestingly these bookshelves will certainly grab a good deal of attention. Three longboard skate decks are placed horizontally and three others vertically to design this awesome piece of furniture. Every skateboard lover would love this innovative bookshelf immensely. The shelves are available in maple or color with a branded deck option.