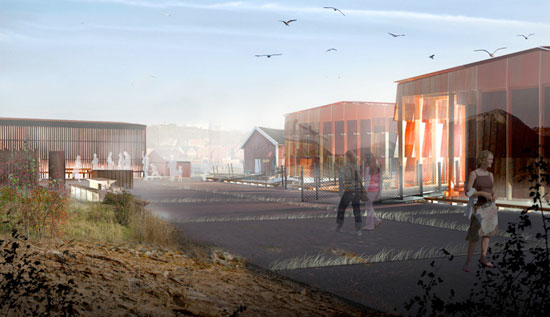 Eco Factor: Sustainable visitor center designed to be powered by renewable energy.
White Arkitekter has been chosen as the winner of the Kosterhavet's National Park competition for their "Mareld" (sea-fire) visitor center proposal. The park will be Sweden's first marine national park and the Mareld visitor center will add sustainability to the complex.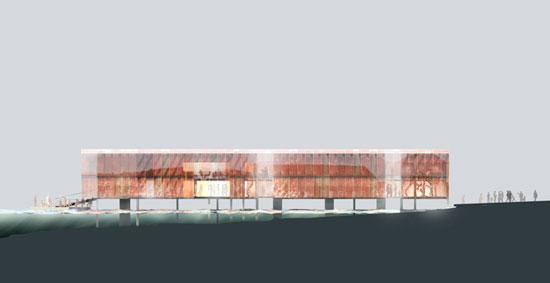 The self-sufficient visitor center is designed to run on natural sources by harnessing solar energy for electricity and heat from water. The open structure will allow natural light and air to seep through, reducing the building's energy demands.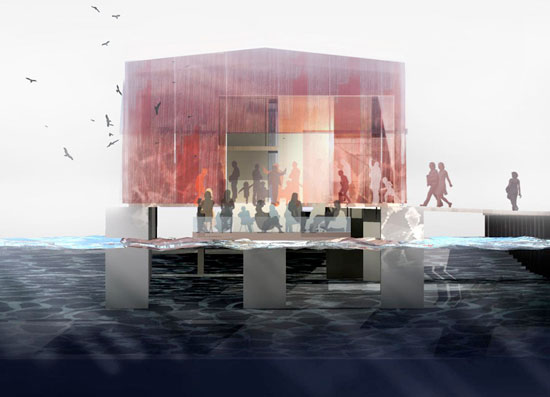 Drinking water will be produced by a desalinating system that will make use of seawater. The structure will mainly be constructed from wood, and all components will be screened to ensure that no hazardous substances are put to use. The 800-square-meter building is expected to be completed by 2011.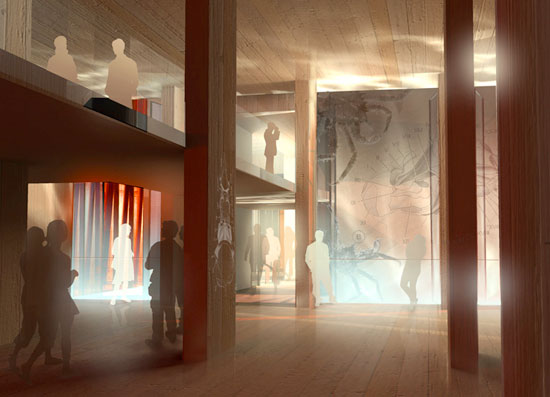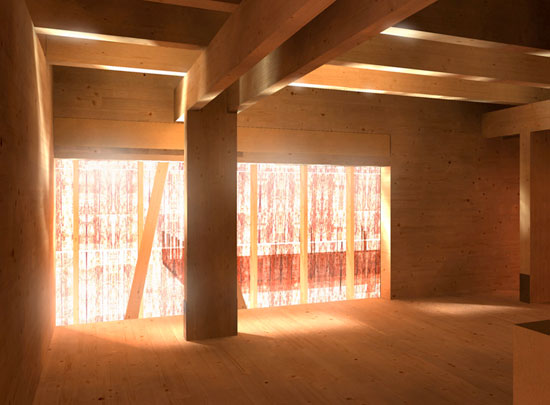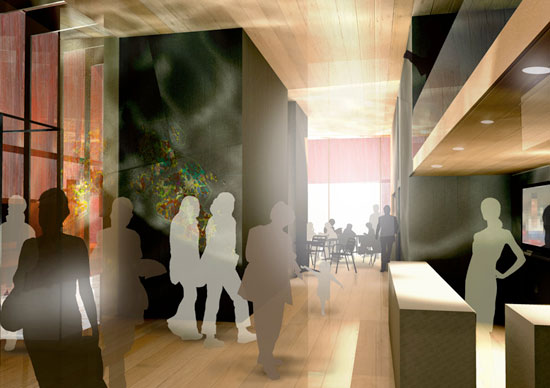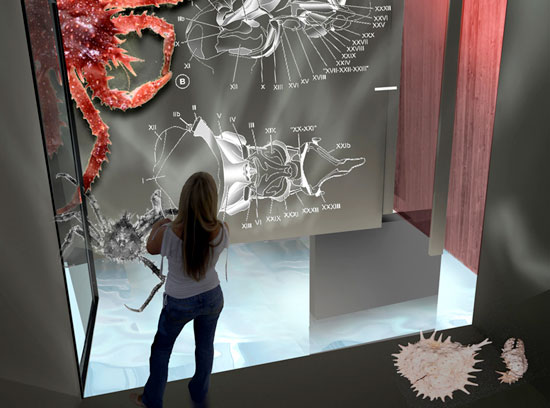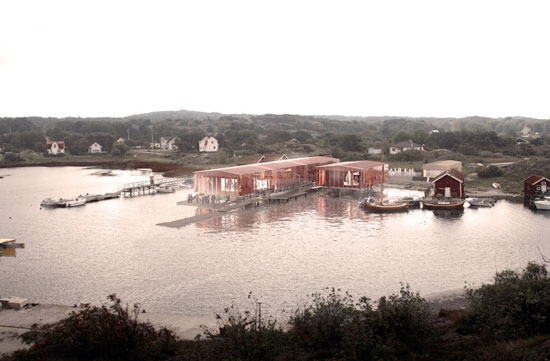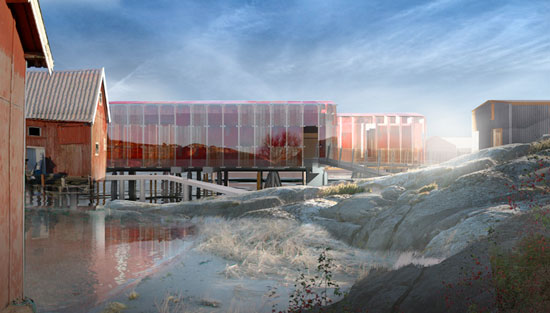 Via: DesignBoom