Eco Architecture: 'Umbrella' hospital relies on sun and rain for energy and water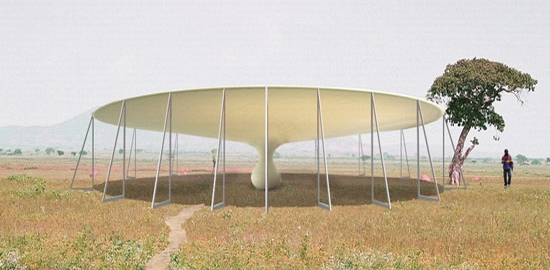 Eco Factor: Children's hospital design by VisionDivision relies on natural resources for power and water.
Constantly battling with the water crisis and poverty, rural Africa needs architecture that makes the lives of the people easy by making them self-reliant. VisionDivision Architects has designed a children's hospital for Rwanda that generates electricity and water to sustain itself. Following a comparatively low-tech approach, the architects have designed the hospital to fit below an upscaled "umbrella" turned upside down.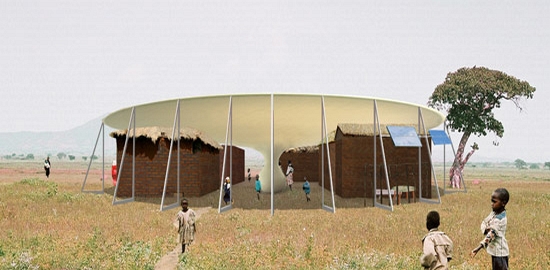 Made from lightweight felt, the umbrella consists of a water container located at its center, which stores all the rainwater and dew for the hospital's use. For energy the hospital will make use of photovoltaic modules which will be mounted alongside the walls. The flexible design also allows authorities to expand the hospital if the need arises, by simply adding another layer of felt to the umbrella and shifting the storage unit correspondingly. As time goes by, modern materials can also be added to improve the village without interfering with the design.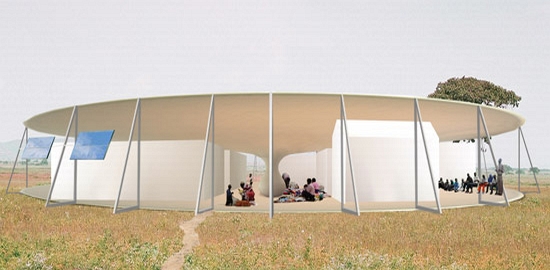 Via: DesignBoom