Eco Architecture: Tree House by Standard is a modern Tarzan's abode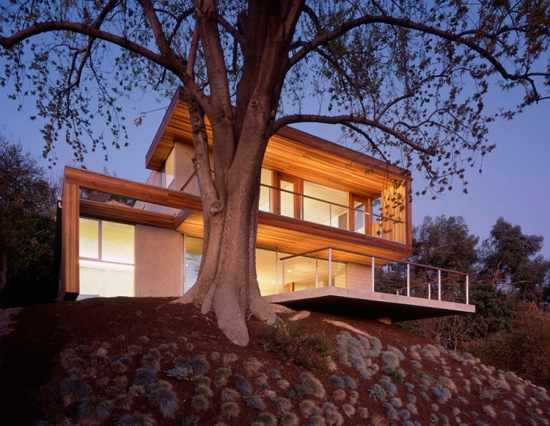 Eco Factor: Passive solar tree house by Standard Architects.
L.A.-based Standard Architects have designed a modern "Tree House" which would definitely make the life of the modern Tarzans lavish. The 167-sq-m concrete and wood house is designed on the top of a hillside in Los Angeles. Relying on the use of passive solar energy for all heating needs, the house rests under a large ash tree that literally envelopes the house.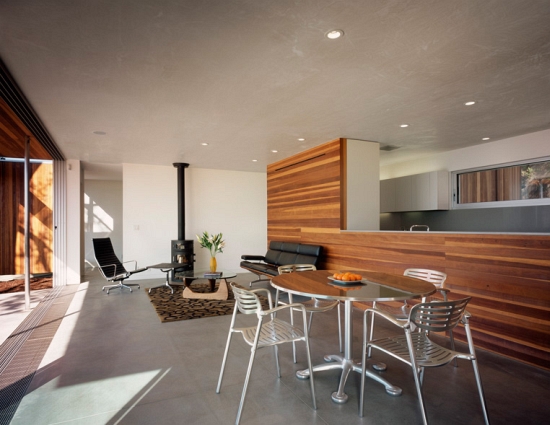 The presence of the ash tree creates a microclimate to which the materials of the house respond well. Apart from a passive solar design, the interior use other low tech methods to reduce its energy consumption and also offers panoramic views of the Los Angeles basin. The first floor of the house cantilevers over a concrete deck, which in turn cantilevers over the slope.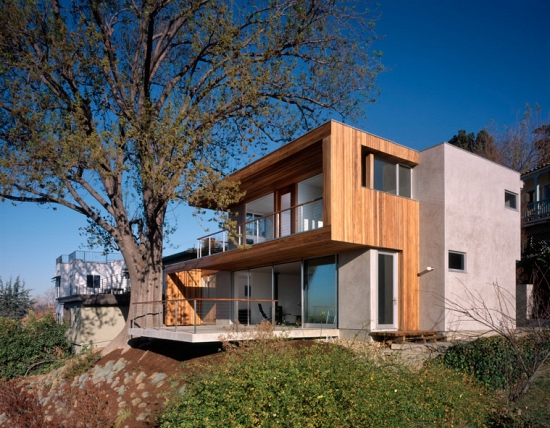 The sustainable construction is given a lavish touch with the use of the best in modern technology. The wood crafted interiors and the luxurious choice of furniture make the house a dream home for all those who'd like to spend their life in a tree house without sacrificing their contemporary lifestyle.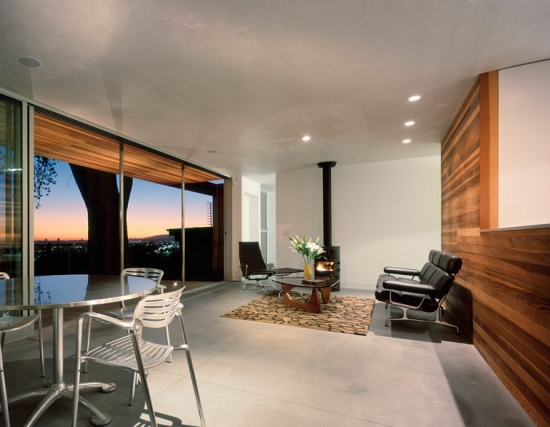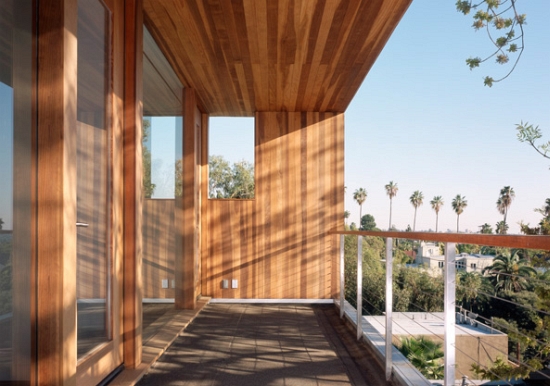 Via: ArchDaily