Eco Architecture: Tennicalator – A vertical tennis center made from sustainable materials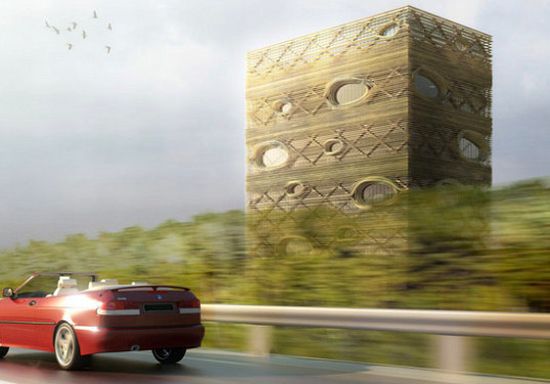 Eco Factor: Energy-saving tennis complex made from sustainable materials.
Paris-based design firm David Tajchman has come up with a unique tennis complex for Vaxjo, Sweden which can also serve as a mixed-use building. Dubbed the Tennicalator, the building has been constructed from locally sourced wood, which is a renewable material if harvested responsibly.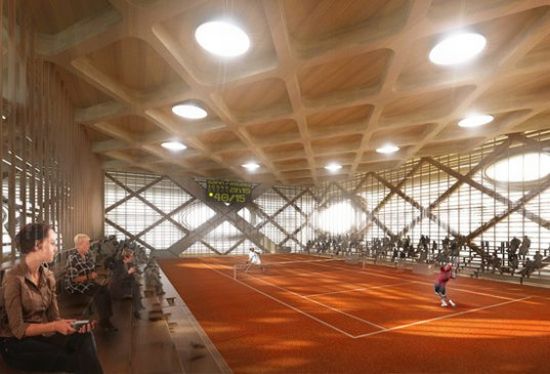 The wooden structure takes up only 10% of the site, leaving the other 90% available for landscaping. Since the tennis courts are stacked, they make use of facilities including lighting, heating, cooling and ventilation that are contained in one structure and hence can be efficiently controlled.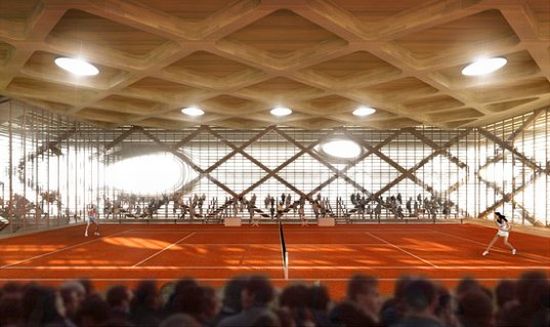 The center would feature six levels, three of which will feature tennis courts with spectator seating. The bottom floor will house the reception area and a café. The façade is made from crosshatched structural members that allow natural light to filter through to reduce the overall energy demand.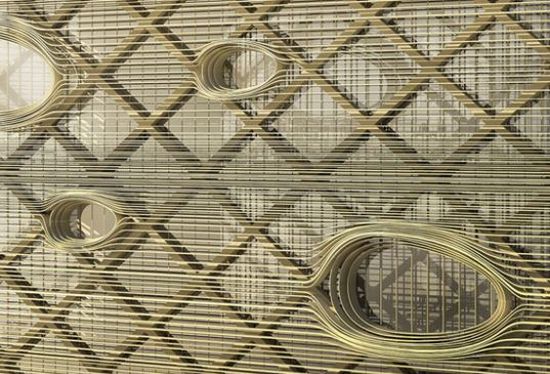 Via: Inhabitat/Designboom