Eco Architecture: Sustainable dormitories for Thai orphanage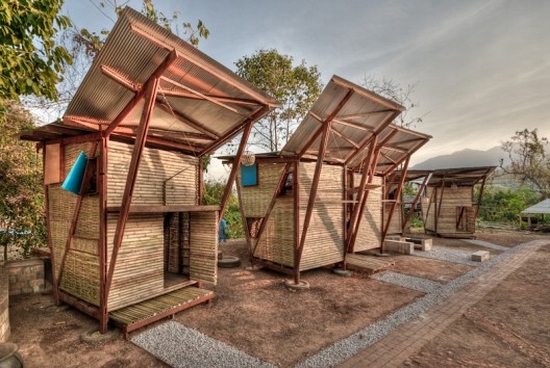 Eco Factor: Dormitories made from locally harvested bamboo collect rainwater.
Architecture firm TYIN Tegnestue has designed sustainable dwellings that will serve as dormitories for an orphanage in Noh Bo, a small village on the Thai-Burmese border. The area where the majority of inhabitants are Karen refugees, had one orphanage sheltering 24 children. As the number of children grew to 50, the orphanage was in need of new dormitories which needed to be green and somehow recreate what children would have experienced in a more normal situation.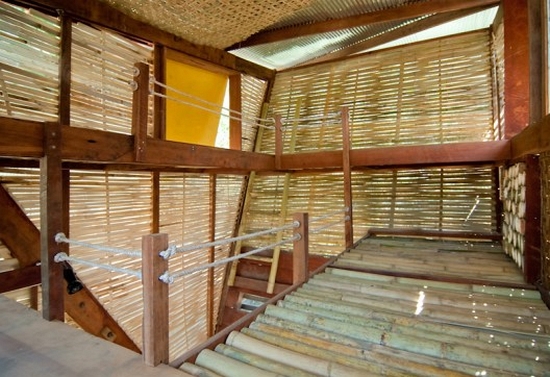 The answer was six sleeping units where each of the children had their own private space to call home, a neighborhood of friends and space to play and interact. The shape of the houses helped the workers christen the dwellings as "Soe Ker Tie Hias," which means "Butterfly Houses." The dormitories are made using the traditional bamboo weaving technique, and most of the bamboo is harvested within a few kilometers of the site.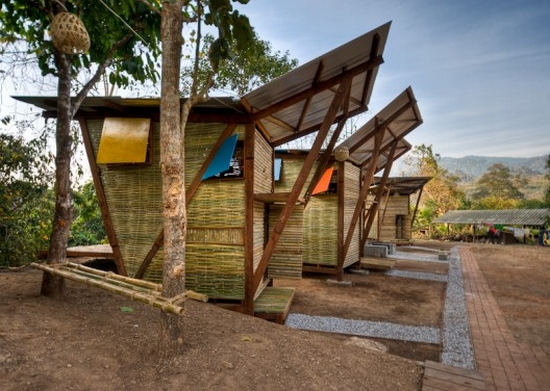 The unique shape of the roof is designed in a manner in which it can harvest rainwater to provide water for the children during drier periods. The entire construction is prefabricated and assembled on site with bolts to ensure reasonable strength.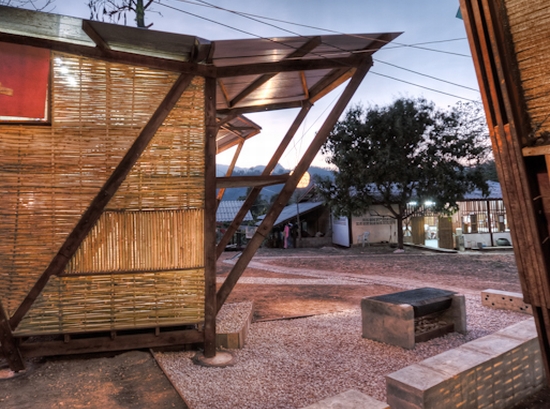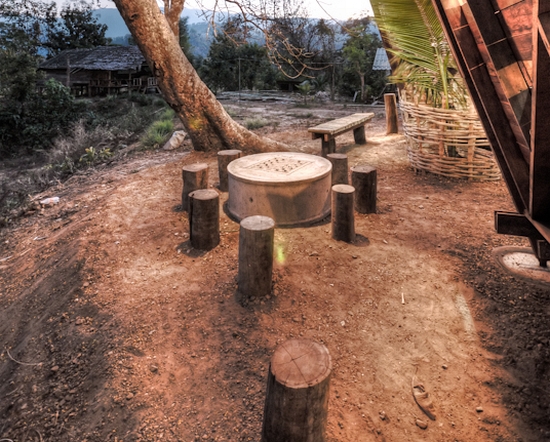 Via: ArchDaily