Eco Architecture: Solar parking lot uses your car's windshield as a heliostat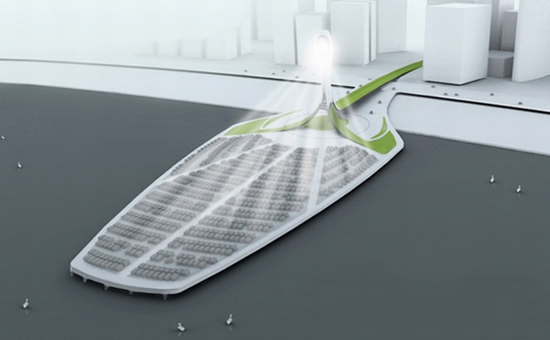 Eco Factor: Offshore car parking to generate renewable energy.
Of the various ways architects and designers try to capture the sun for energy, concentrating solar power systems seem the most practical and efficient. Designers Klaud Wasiak and Yongbang Ho have created a concept offshore parking area that generates solar energy to recharge electric cars and add valuable juice to the grid.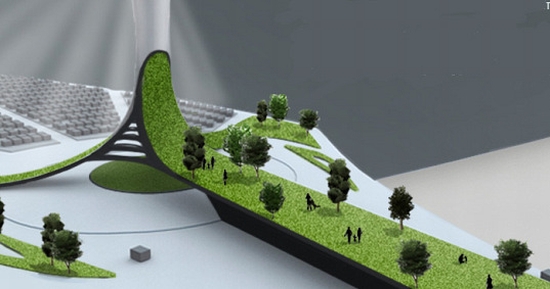 Dubbed the Solasis Light Tower, the renewable energy generating parking lot is equipped with a solar power concentrating tower that uses the windshields and hoods of cars as sun tracking and concentrating mirrors. Drivers of the vehicles will also have the option to either use the underground metro line to get back to the city center from the offshore location or walk into the city.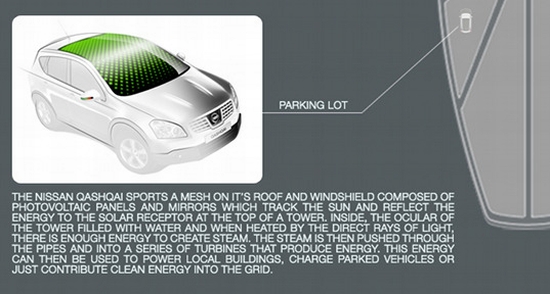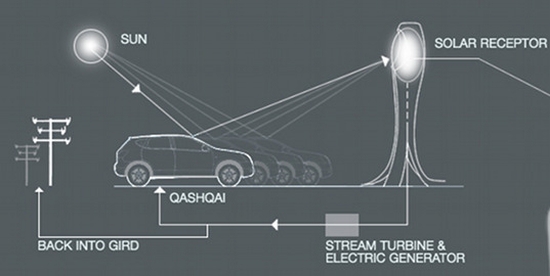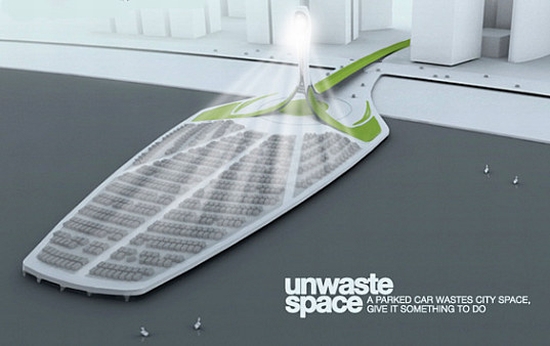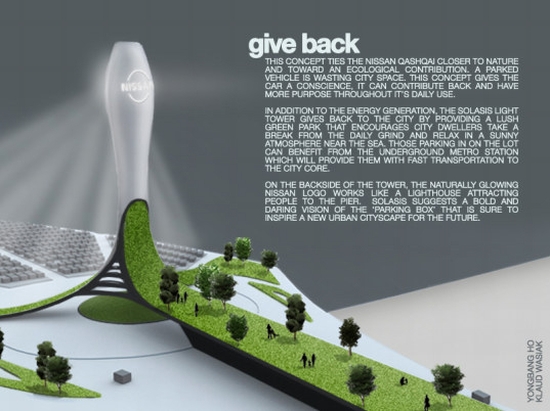 Via: Inhabitat/Designboom