Eco Architecture: Rural bus shelter by Stuart Sharples is green and intelligent
Published on May 18th, 2009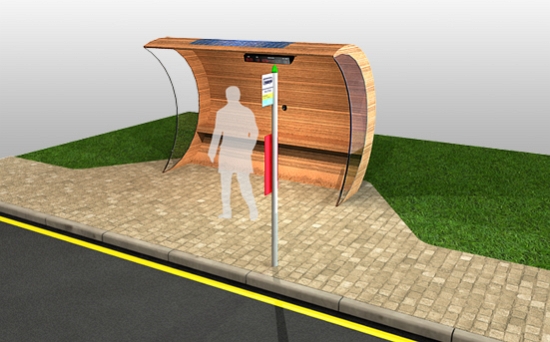 Eco Factor: Bus shelter made from sustainable materials and powered by solar energy.
Industrial designer Stuart Sharples has designed a bus shelter for the rural world, which would ease waiting time and keep waiting passengers informed about the status of their bus. The bus shelter was designed for the rural setting of the Lake District National Park in Cumbria, North West England. The simple, modern design comfortably seats three to five, and protects them from the harsh winter weather.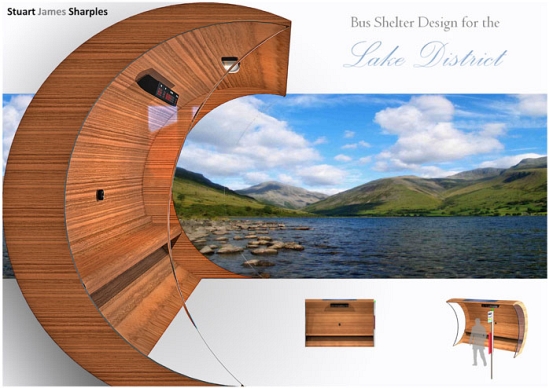 The shelter will be constructed from local, sustainably managed timber and toughened glass. The design is sympathetic to the rural environment, and the large glass panels allow the waiting passengers to see the oncoming bus and the beautiful landscape around them, as well as filling the shelter with light.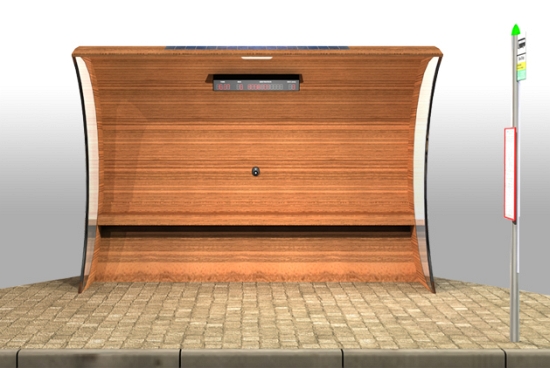 The distinctive design provides a real icon for the Lake District and the local communities. Although the design is made from traditional materials, it also features the latest technology for commuters. A button inside the shelter activates the internal light at night and illuminates the "passenger waiting" signal on the bus stop to ensure that the driver stops at night or in bad weather. Both of these lights turn off automatically thanks to an internal occupancy sensor to save electricity.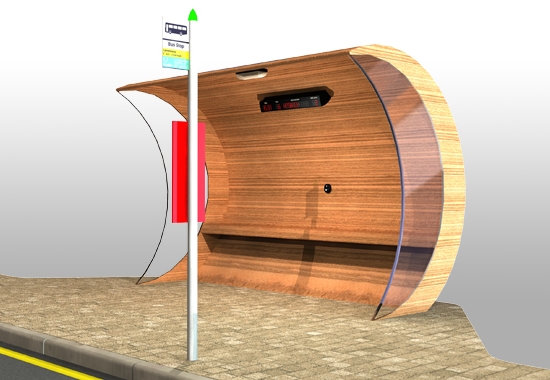 The electronic information screen inside the shelter tells the waiting passengers real-time journey information. To help power the electronics, solar energy is generated at the roof by solar panels, which is stored in batteries for use when needed.
Thanks: [Stuart Sharples]
Leave a Reply