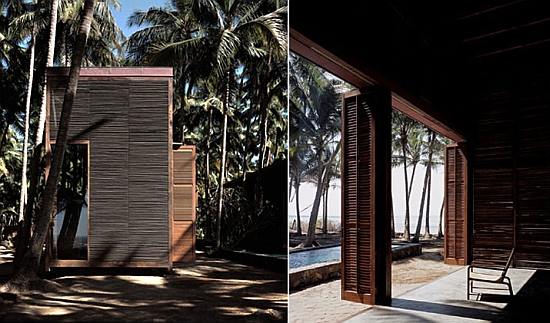 Eco Factor: House made from sustainably harvested Palmyra palm.
The Palmyra palm is one of the most important and the most common trees, especially in western India. The tree is touted as one which can be used in 800 different ways. Indian architecture and design firm Studio Mumbai has found one more way of using the tree – craft a luxurious house out of it.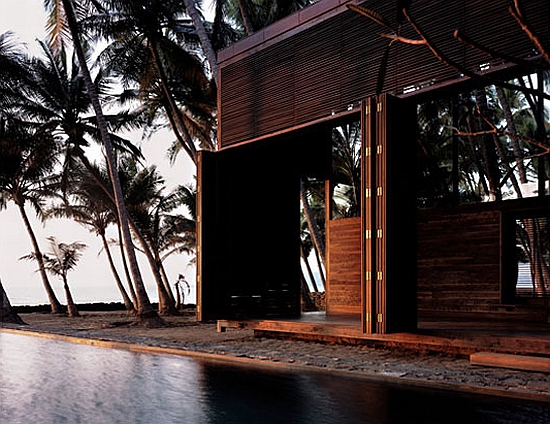 Architect Bijoy Jain of Studio Mumbai has designed a house built entirely from locally sourced and sustainably harvested Palmyra palm. The gorgeous house consists of two buildings sited on a working coconut plantation in Alibaug, Mumbai. The two buildings are separated by a pool and an open court for added natural appeal. The façade of the house can be opened during warm summer months and kept closed when privacy and warmth are needed.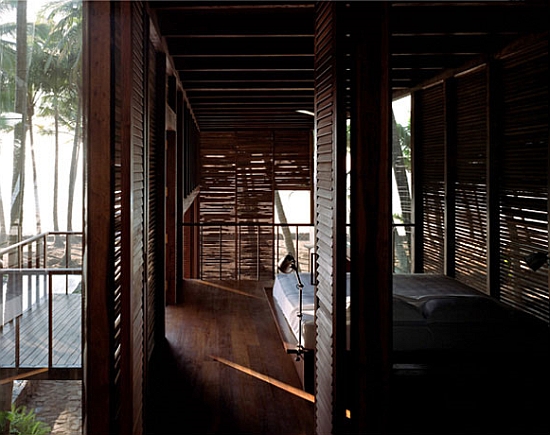 The Dark Side:
The house open façade can pose a serious threat to the inhabitants from the wildlife India is bestowed with. Moreover, the house will always remain covered with the coconut trees, hence the people living in the house will mostly be devoid of sunlight.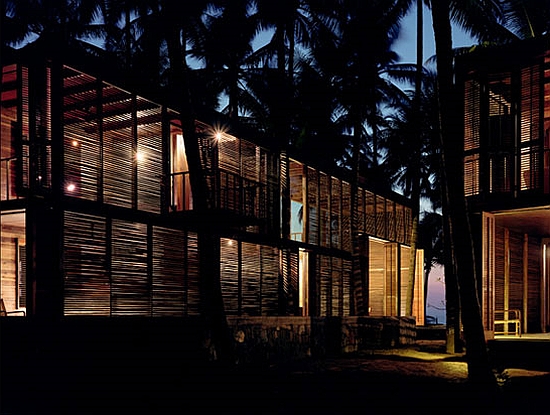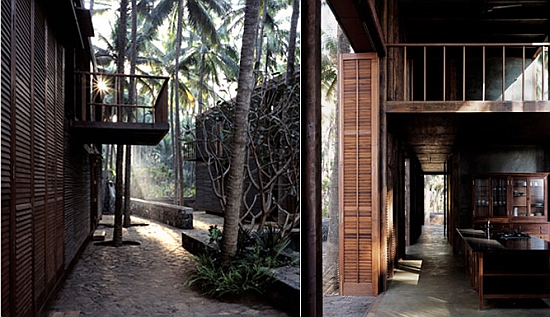 Via: PSFK/Sub-Studio