Eco Architecture: Nottingham University's China campus zeroes carbon emissions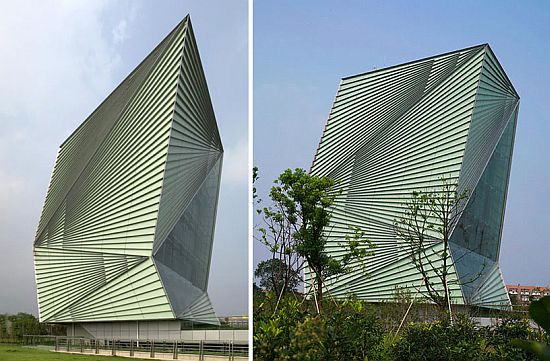 Eco Factor: Sustainable architecture harnesses solar energy and natural light.
Nottingham University's plan to expand in Ningbo, China, has seen the development of a new Center for Sustainable Energy Technologies, which is designed by Mario Cucinella Architects. Just like the work the center is expected to perform, the architecture too boasts the use of sustainable sources of energy like photovoltaic energy, solar thermal energy and wind energy.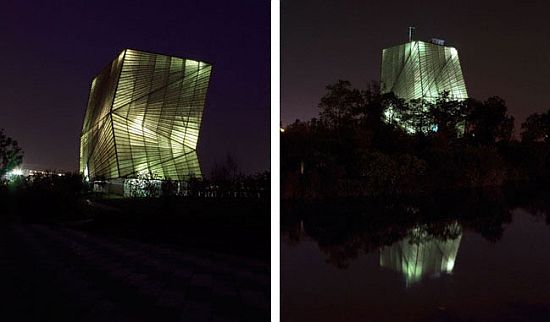 The unique design of the building takes inspiration from traditional Chinese lanterns and wooden screens. The façade of the building folds dramatically to create a dynamic shape, which changes the appearance of the building from day to night. Apart from the use of renewable energy, the building is designed with a large rooftop opening that brings in natural light and ventilation to all floors when open.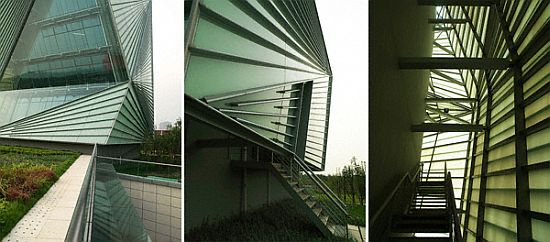 The 1300m2 building will house visitor's center, research laboratories and classrooms for master's courses. With the use of a variety of sustainable technologies, the €3,000,000 building is all set to be China's first zero carbon university building.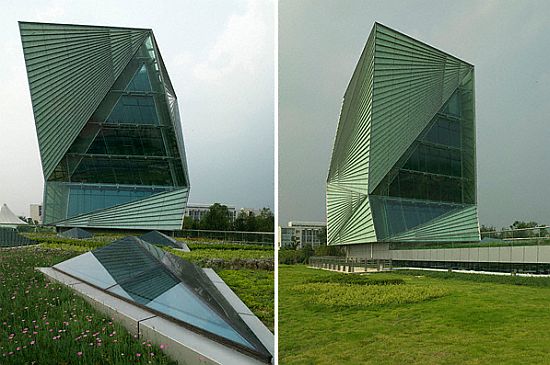 Via: iGreenSpot/TravelWithFrankGehry