Eco Architecture: NASA to use space technologies for a green base on the ground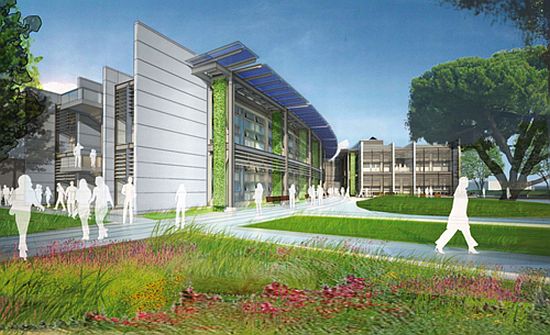 Eco Factor: NASA to build new Sustainability Base with renewable energy harnessing capabilities.
NASA, a name synonymous with the most advanced technologies developed for man's endeavor to reach unseen space, is now making some news on the ground as well. The space giant will be building a new Sustainability Base, which will showcase the most advanced and intelligent technologies that were originally developed to support human and robotic space exploration missions.
NASA will hold the groundbreaking ceremony on 25th August and the AU$24.5 million building is slated to be completed by late 2011. The project is destined to have zero net energy consumption and reduce potable water consumption by over 90%.
Aiming from a LEED Platinum Plus certification from the government, the building will also incorporate solar panels, fuel cells, water recycling systems and other advanced technologies that NASA developed for its space missions. The building will monitor its own temperature and open the windows automatically if a cold breeze blows at night. Other systems incorporated in the building will reduce energy consumption as well.