Eco Architecture: MVRDV envisions artificial mountains for self-sufficient Chinese cities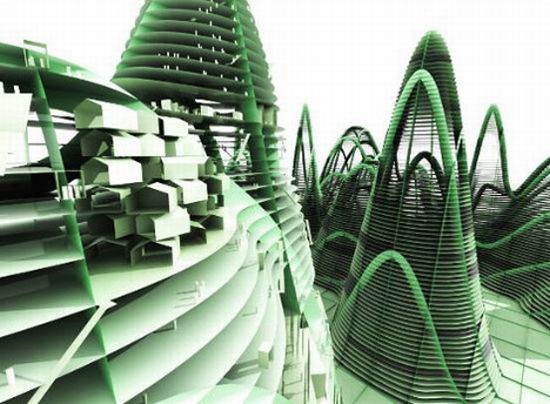 Eco Factor: Self-sufficient city proposal for 100,000 inhabitants.
With the world looking for better living alternatives that are self-reliant in terms of energy, design and architecture firms are pushing the limits of technology to help save the world from the disasters of global warming. Dutch architecture firm MVRDV envisions the future in self-sufficient cities constructed on artificial mountains.
A scale model of the proposal was shown at the Beijing Center for Arts, and if constructed will provide green living for about 100,000 inhabitants. The architecture firm believes that the concept can be realized with the use of present technology.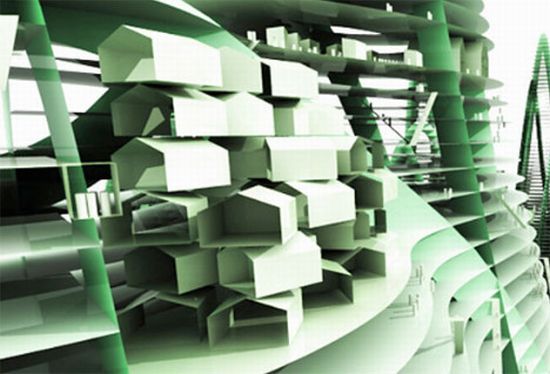 The design is to be constructed on a site of 1 X 1 X 0.5 km and is terraced to offer sufficient space illuminated with natural light. The city will also be equipped with renewable energy generators, and the interiors of the hills will provide space for retail, industry, leisure and technology.
Via: Treehugger/Designboom