Eco Architecture: Modernized treehouses offer sustainability in the wild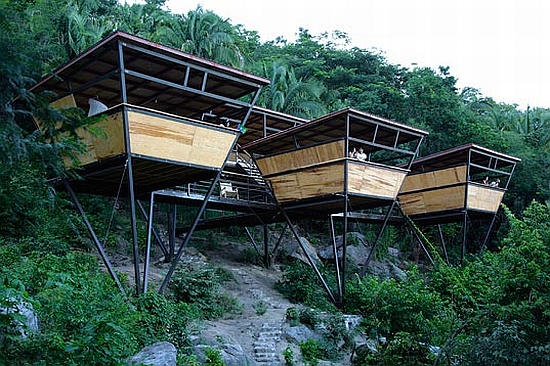 Eco Factor: Sustainable treehouses generate solar electricity.
Do treehouses always have to be constructed by nailing a room into place, thereby jeopardizing the life of the tree? Heinz Legler has a different thinking, the designers have unveiled their latest treehouses, dubbed V-Houses, which do offer the same adventure as a treehouse does but without actually constructing the house on a tree.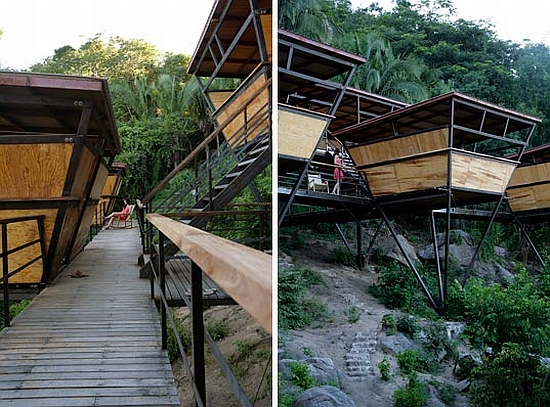 The V-House design took shape among the canopy of a jungle forest near Yelapa, Mexico and are lofted 16 feet above the ground, made to rest on a v-shaped stands made from steel. The sustainable treehouses have incorporated solar panels, composting toilets and a greywater recycling system.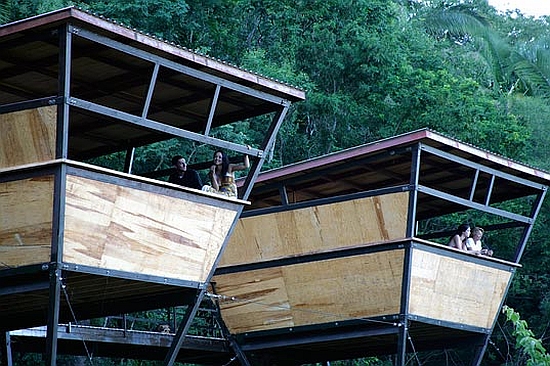 The treehouses measure only 16 feet by 16 feet, but the open walls and the slanted ceiling make the treehouses seem larger. The prefabricated treehouses are made in Puerto Vallarta and then brought by boat to the site. Once on the site, the houses don't require moving or excavating soil as they can be easily made to rest on the specially designed frame.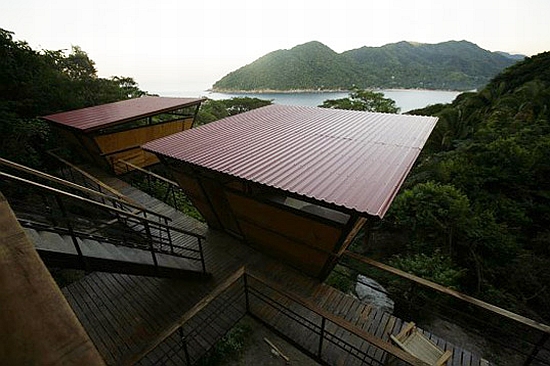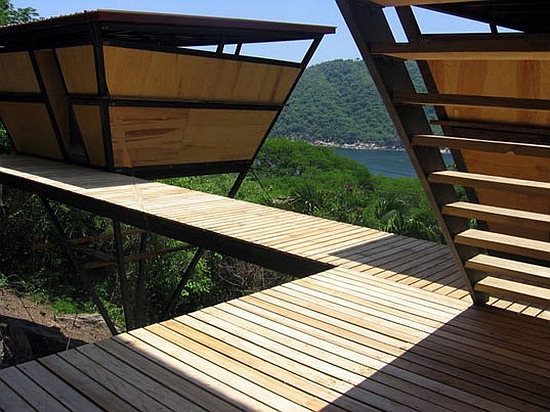 Via: Inhabitat