Eco Architecture: Modern residential complex in Bucktown to get power from wind turbines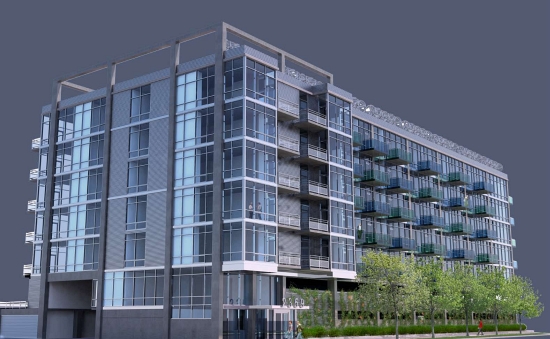 Eco Factor: Wind-powered residential complex will seek LEED Silver certification.
EcoLogic Lofts, a new seven-story condominium residence, will be built in the Bucktown area of Chicago, which will make sure that residents get green electricity and end up paying about 10% less on their utility bills. The project includes the construction of 94 one- and two-bedroom apartments ranging from 690 to 1,335 square feet. The apartment complex will use wind turbines to generate about 2% of the building's energy requirements.
The apartments will be available for a starting price of about $200,000, with more luxurious dwellings being priced close to $499,000. A dedicated indoor parking lot will also be made available at an additional charge of $30,000, and the buyers who already follow the green path by driving a hybrid will get parking in a reserved area.
The building will also include a rooftop garden, energy-efficient lighting systems, indoor air purifiers and a dedicated recycling center. With that many green features, Senco Properties, the developer of the project, is looking forward to seeking LEED Silver certification.
Via: Examiner