Eco Architecture: MAD Architects design solar-powered convention centre for Taiwan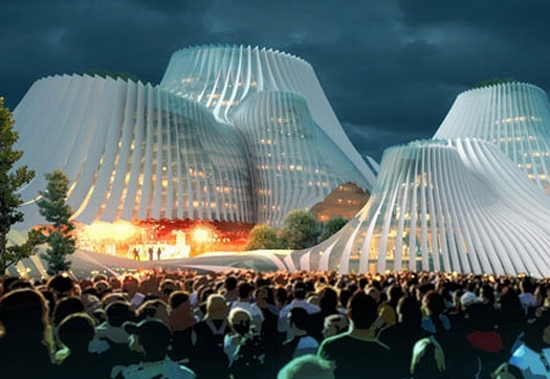 Eco Factor: Mountain-like buildings powered by solar energy proposed for Taichung, Taiwan.
Architects today are envisioning a world where skyscrapers for both commercial and residential use will be off-grid and rely on on-site renewable energy generating systems for power. The choice of the source of power opens up new dimensions for architects who can then design buildings for a greener tomorrow. Beijing architects MAD have designed a convention center for Taichung, Taiwan that will consist of buildings constructed in the form of mountains.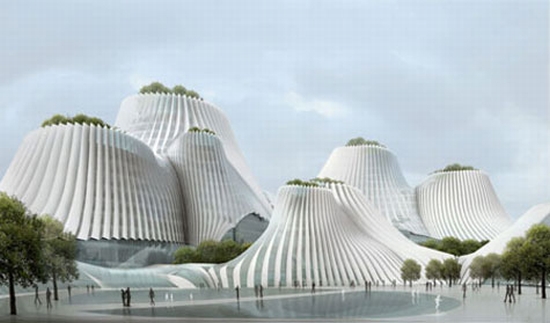 The buildings will feature facades laden with photovoltaic panels, while the concertina surface will provide airflow and natural light to the building to reduce its energy consumption. Commissioned by Taiwanese government, the project is conceived as a "continuous weave of architecture and landscape". The project will include exhibition halls, a convention center, offices and retail spaces over 70,318sqm.