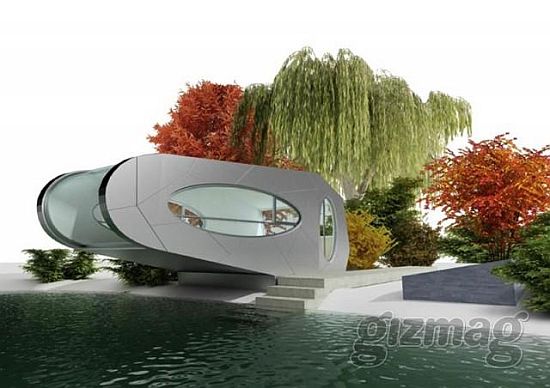 Eco Factor: Prefab treehouses can be attached to your favorite tree without damaging it.
Treehouses make you feel that you are a part of the environment. However, building a treehouse mostly results in damaging the tree on which it stands. The use of nails and bolts sometimes restricts the growth of the tree. Andreas Wenning's treehouses are devoid of such instances. Andreas treehouses are prefabricated at a workshop and then attached to the any strong tree with the help of steel cables and textile belts.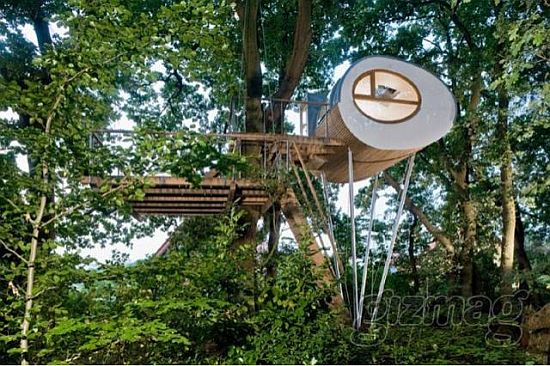 The treehouses are not the normal hideouts you built during your childhood days, as they include all modern luxuries like heating, lighting, full insulation and entertainment facilities. Generally about the size of a small caravan, these treehouses can be attached to suitable trees like oaks, line trees, chestnuts, cedars or firs. These luxurious treehouses cost between € 18,000 and € 140,000 according to the amenities provided in them.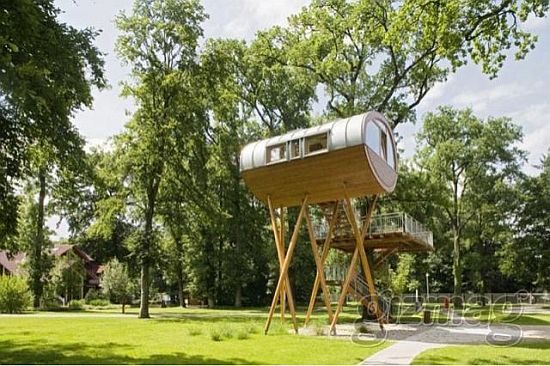 The Dark Side:
The treehouses would make you live close to nature, but in the process they could do more bad than good. The use of heating, lighting and entertainment facilities could use a huge amount of electricity, which would spoil the ambiance of these hideouts.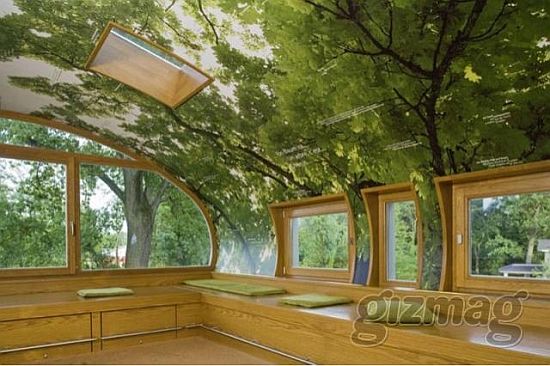 Via: Gizmag