Eco Architecture: London Bridge envisioned with a solar vertical farm and residences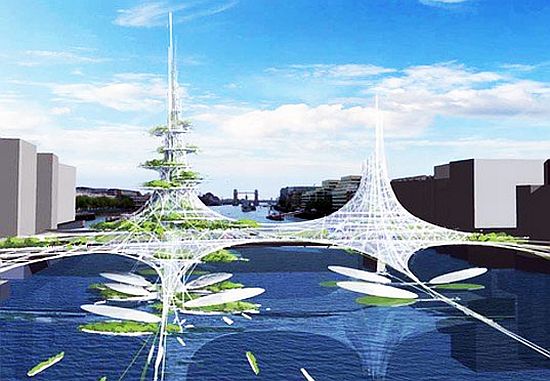 Eco Factor: Futuristic London Bridge design with solar energy generators and a towering vertical farm.
Since its medieval use as an active place covered with buildings and merchants on both sides, London Bridge has been used in different ways, serving one common purpose, which is to let people pass from one side of London to the other over the Thames River. The latest design by Laurie Chetwood envisions London Bridge as a sustainable structure which generates renewable energy and organic food for the people of London.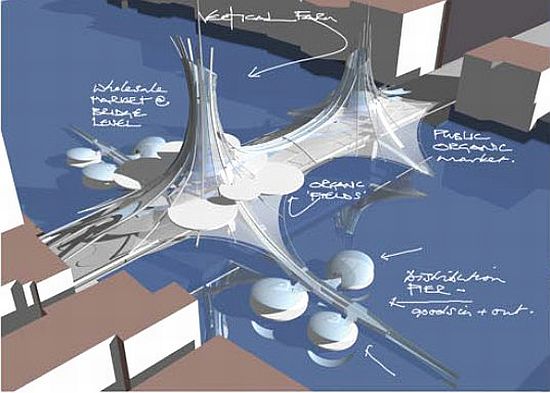 The next-gen proposal comes with a sprouting vertical farm in the midst of the Thames River. The bridge has been designed with solar and wind energy generating spires, which power a self-sufficient organic farm and commercial center.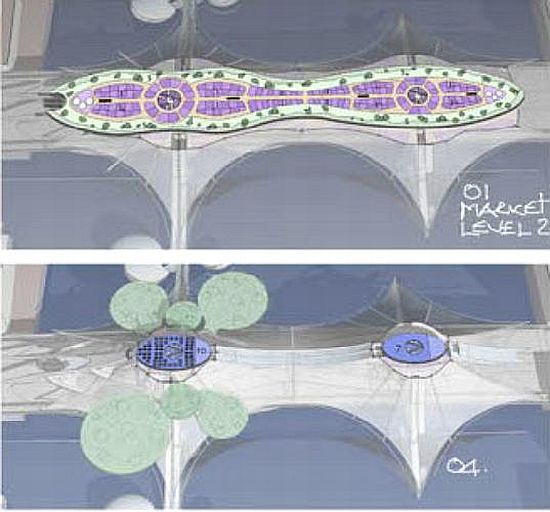 The design makes London Bridge a central meeting place for people to gather and also buy goods for their homes. The two main components of the bridge not only enable it to produce food in the vertical farm but also sell it at water level. In addition to the vertical farm and the renewable energy system, the design will maximize the use of natural ventilation, rainwater harvesting and passive solar gain to heat the buildings.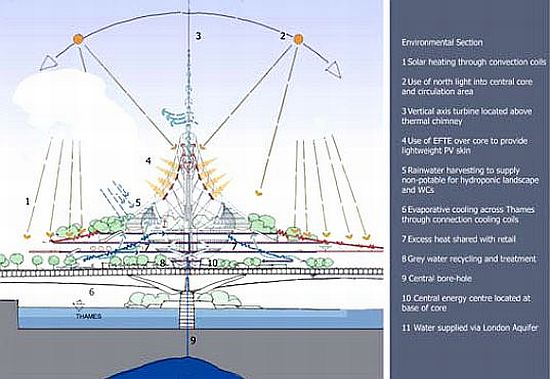 Via: Inhabitat