Eco Architecture: Kitchen sinks stacked to create a recycled building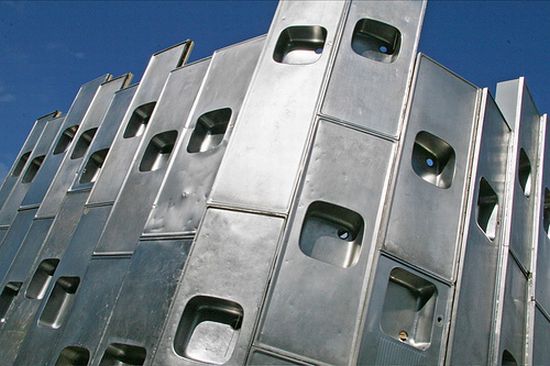 Eco Factor: A pavilion made up of recycled kitchen sinks.
The Sustainable Sky Box can be sighted as an example of inventive reclaimed work. The entire structure is made up of recycled kitchen sinks. Constructed by 2012 Architechten at Utrecht, Vlaardingen and Amsterdam, it's an open space pavilion and seems to be intended at accommodating public gatherings. The structure has no roof and each sink is held together with the help of scaffolding, wire and waterproof multiplex boards.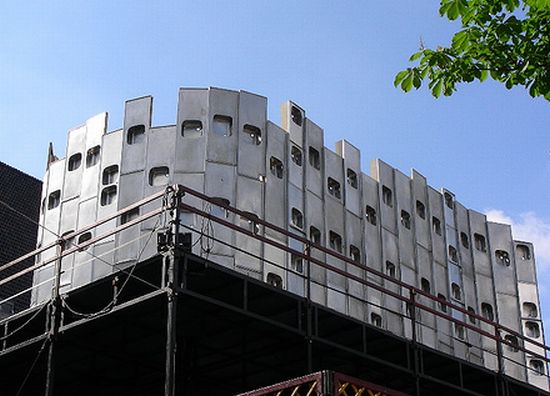 Without any specific amenities inside, this stainless steel structure also includes a tank in which rain water could be collected to irrigate a nearby garden. It's not an obsolete creation and can be customized when needed. Metal could be reverted to the building skeleton and basins could be replaced with windows.