Eco Architecture: Green Cities Concept designed to be a renewable energy powerhouse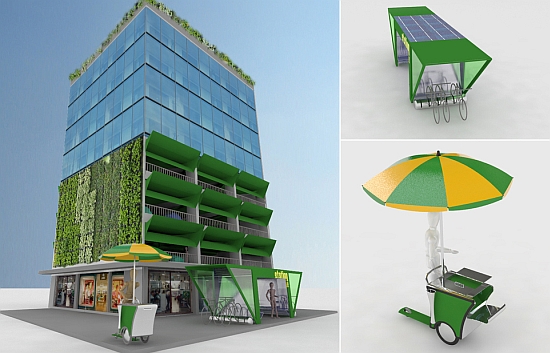 Eco Factor: Sustainable city of the future where fossil fuels will no longer be required.
Architects and designers are having a hard time envisioning the state of the planet after a couple of decades. We all know that what we require is sustainable architecture and machines that run on renewable sources of energy. Industrial designer Baita Bueno is working on the Green Cities Concept, where everything will run on renewable energy.
The concept is based on three projects – energy-efficient buildings, solar-powered bus stops and motion-powered vehicles. The city will have mixed-used buildings that will generate wind and solar energy for power. All surplus electricity will be directed to the city's electrical network. The building will have a reen roof and walls that will not only purify surrounding air but also reduce the building's energy demands.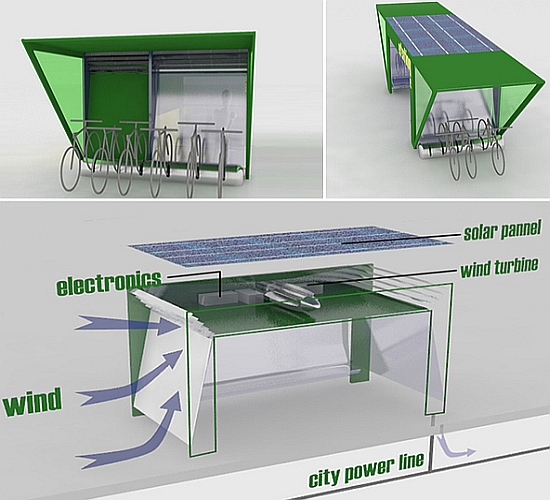 The second project is the development of solar and wind powered bus stops and bike stands. The stations will act as small powerhouses and will generate energy to keep them powered and transfer all excess electricity to the main grid.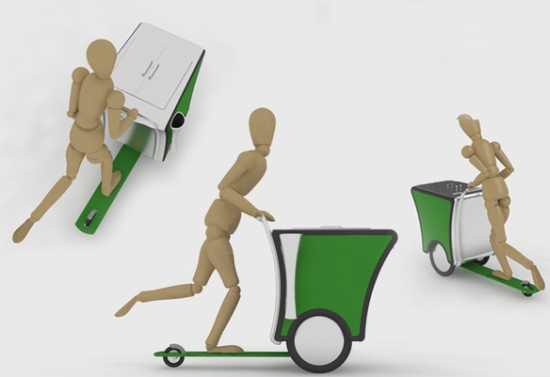 The city will have kick scooter stores that will be powered by human energy. The stores will be used as small shops and the vehicle will be equipped with a dynamo that captures kinetic energy for nighttime illumination.
Via: Behance