Eco Architecture: Foster + Partners' breaks ground on their UAE pavilion for 2010 Shanghai Expo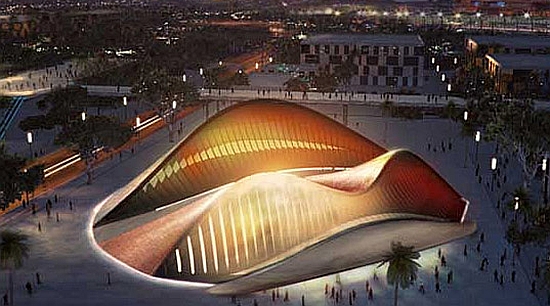 Eco Factor: Sustainable structure minimizes construction waste.
In a bid to make a statement on UAE's view on sustainability, Forster + Partners' have broken ground upon their UAE pavilion for the 2010 Shanghai Expo. Drawing inspiration from the form of a sand dune, the pavilion seems rough and textured on the side that bears the full force of the wind, while being smooth on the other side.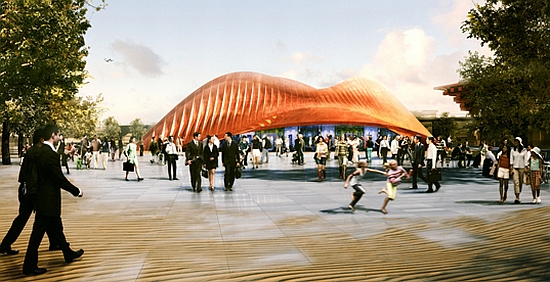 The northern elevation has been made porous and translucent to admit natural light, while the southern elevation has been made more solid to minimize solar gain. The pavilion is to be built on a grid system utilizing stainless steel panels, joined by adjustable nodes, which enables to pavilion to be easily constructed and deconstructed and also minimizes construction waste. The pavilion will enclose an area of 3,000-square-meters, which will allow 450 people to explore the interiors.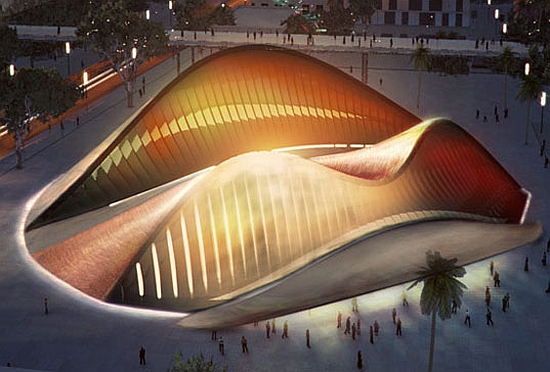 The Dark Side:
The design makes use of a few sustainable features that includes natural lighting. However, the energy needed by the pavilion will still come from conventional sources. Since the structure is to be dismantled after the expo, it would have been brilliant if it depended on renewable energy systems.
Via: Inhabitat