Eco Architecture: Folding bamboo houses to provide shelter after nature strikes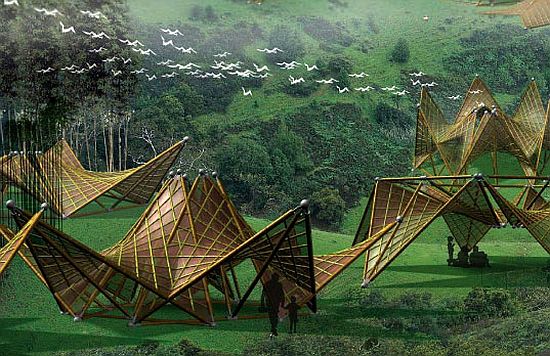 EcoFactor: Folding houses made of sustainable bamboo to provide shelter after a natural calamity.
We all know the furious powers nature is bestowed with, but still we feel that we are safe in the cozy comforts of our concrete houses. Nature has shown its awesome powers many-a-times, and no one knows for sure when it will get into a fierce mood again. So before the D-day arrives, designer Ming Tang is making sure that no one sleeps in the open sky once our beautiful houses are nowhere in sight.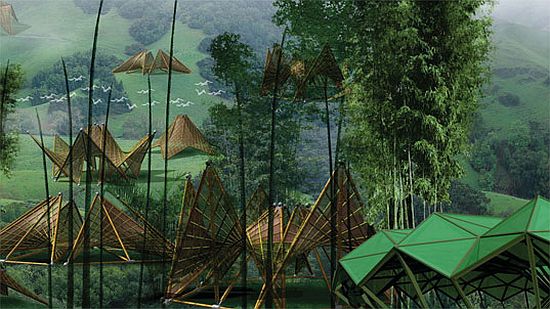 The designer came up with the idea for his folding house after a fierce earthquake struck China last May, killing thousands and leaving millions homeless. These shelters are constructed from sustainable bamboo poles that are pre-assembled into rigid geometric shapes, which can be folded into a variety of shapes. These beautifully designed houses are intended to be used as temporary living spaces in the aftermath of a natural calamity.
The use of bamboo and other renewable materials makes sure that the structures are light in weight and can be easily assembled. Once the construction is complete, these shelters can be covered with recycled paper.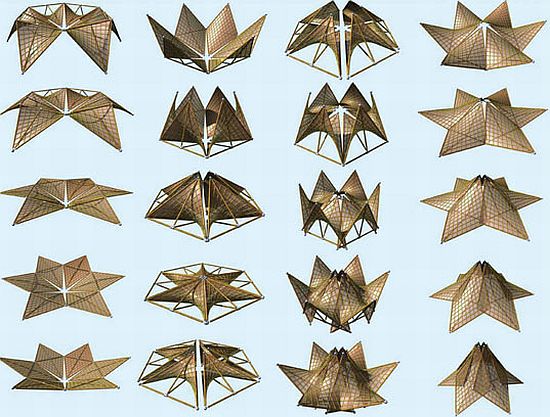 The Dark Side:
The designer has done a terrific job in designing something that can provide shelter to the millions who could be left homeless if nature decides to show its powers again. With renewable materials to be used in construction, we cannot find anything negative worth mentioning here.
Via: Inhabitat