Eco Architecture: FIFA World Cup Stadium to go green with ecofriendly cladding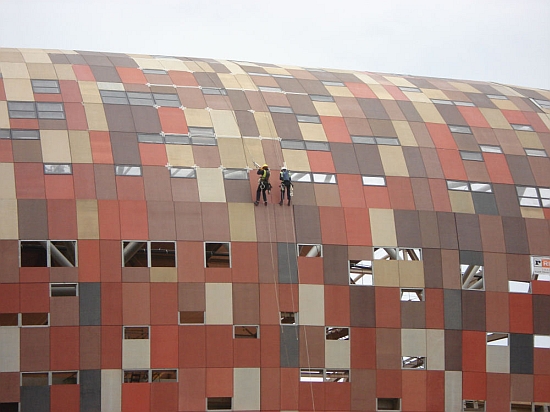 Eco Factor: Ecofriendly fiber cladding for FIFA World Cup Stadium.
Boogertman Urban Edge & Partners Design has developed new fiberC glassfiber concrete panels for FIFA World Cup Stadium, which they state is a greener alternative to fiber cement panels or aluminum sheets. The stadium, referred to as The Soccer City Stadium, is under construction in the suburbs of Johannesburg, and cladding would complete in 80 days.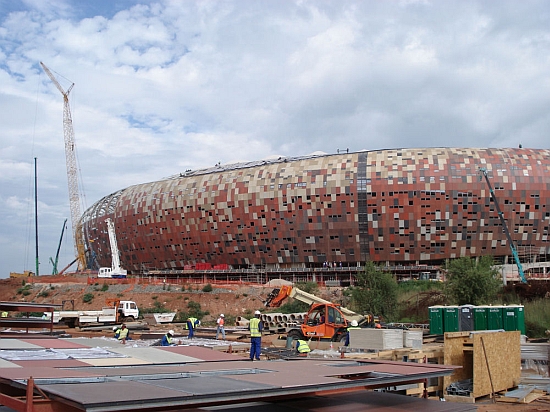 The 40,000 panels to be used for cladding will be delivered by Rieder Smart Elements and will be transported 8,500 miles. The transportation process cannot be termed green, but Boogertman Urban Edge & Partners design states that the material on the whole is green and has 40% less global warming potential than fiber cement panels. This refit of the stadium will increase its capacity from 80,000 to 94,700. Ten such stadiums will be used during the FIFA World Cup 2010.