Eco Architecture: Elenberg Fraser proposes sustainable development for Ajman waterfront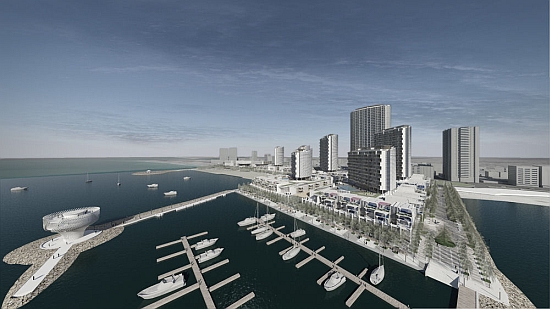 Eco Factor: Mixed-use development to incorporate energy-saving and passive energy technologies.
Elenberg Fraser has proposed a sustainable mixed-use development for the Ajman waterfront. The development will provide space for 7 residential towers of 1000 apartments, 120 multilevel villa type dwellings, marina facilities, 10,000 sq m retail, commercial and hospitality areas and a 270-key, 5-star hotel.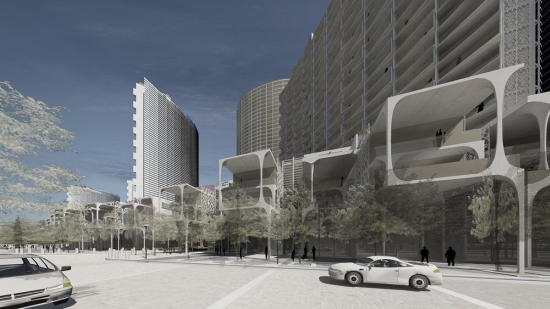 The design tries to use the extreme sun and wind conditions that are prevalent on the site. The towers are placed to maximize passive solar and wind principles. While the south façade prevents the towers from unnecessary heat gain, the north façade opens to let in breezes from the ocean for natural ventilation.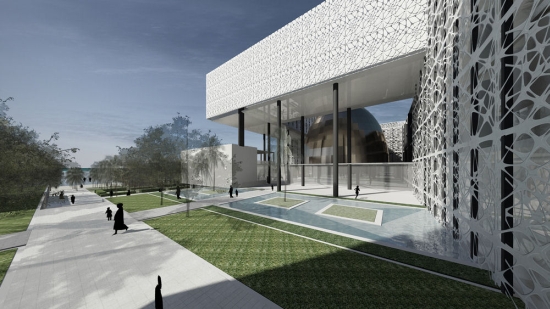 The complex will also include green roofs, gray water recycling and public lighting powered by solar energy.