Eco Architecture: EcoCoons – Green housing for jungle lovers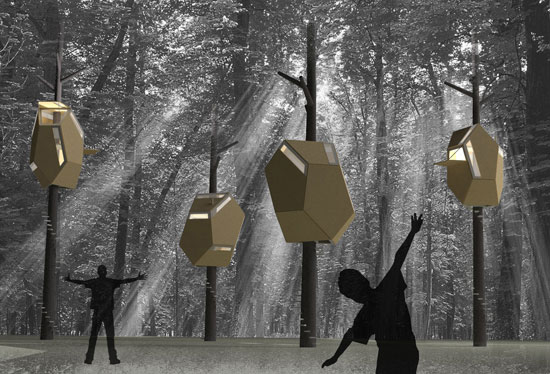 Eco Factor: Sustainable treehouses have minimal impact on trees and the environment.
Mathieu Collos, a London-based architect has designed sustainable and green treehouses for those in love with the jungle. Dubbed as the "Ecocoons," the eco retreats are designed with a split level system. The treehouses are installed with the trunk as the heart. A unique pentagonal shape gives the structure all the strength it needs. Apart from caring for you in the middle of nowhere, the treehouses also care for the tree on which they are assembled. Unlike other treehouses which require the user to nail them in place, the Ecocoons are hung using steel cables, thereby minimizing the impact on the tree.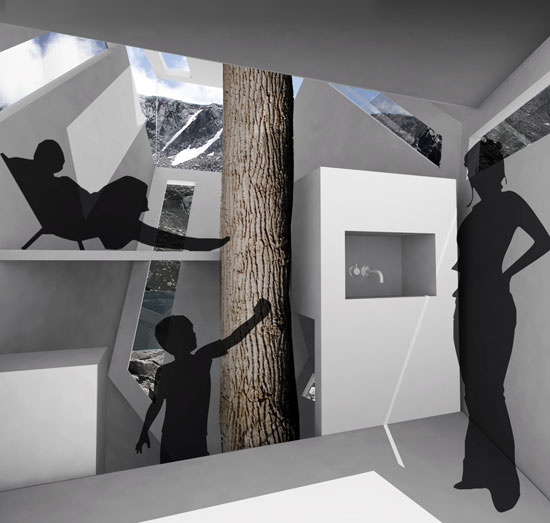 Relying entirely on free energy, the overall shape of the Ecocoons makes one feel close to nature and the environment.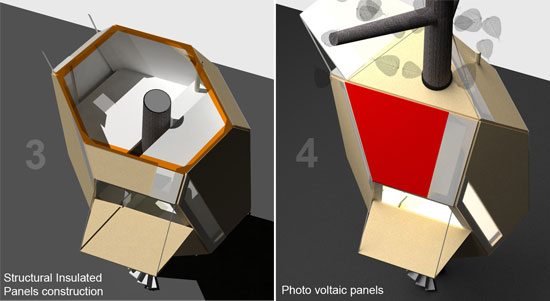 The Dark Side:
With no energy generation systems in place, we doubt the insulation of a structure as light and open as the Ecocoons.
Via: DesignBoom