Eco Architecture: Creative Pavilion – Merging six classrooms into one with some eco sense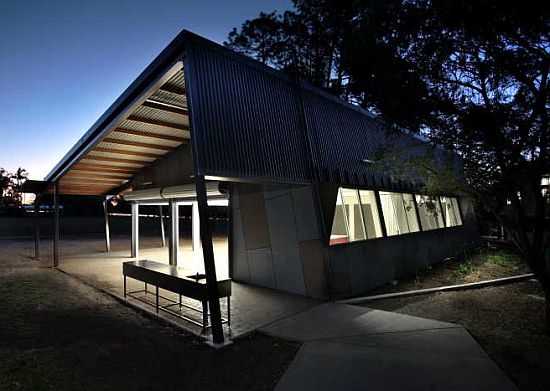 Eco Factor: Ecofriendly classroom building harvests rainwater and natural light.
Australia-based architecture firm Arkhefield has developed a unique classroom – Creative Pavilion, for Park Ridge School in Queensland, Australia. The building not only takes the existing standard institutional structures to another level, but also makes them sustainable. The idea behind the building was to stimulate the social and learning values within the school through contrasting and existing spaces.
The architects developed the building with operable walls, mobile utilities and roller doors, which allowed the school authorities to use it not just as a classroom but for a wide range of activities. The space inside the building is enough to house six classrooms or even a school concert. The simple design of the building not only keeps the construction material to a minimum, but also minimizes the environmental costs in terms of the building's footprints and the energy usage. The building has open facades which provide natural light minimizing the amount of energy required for lighting. The large expanse of the roof has been made to good use by installing a water tank to harvest rain water.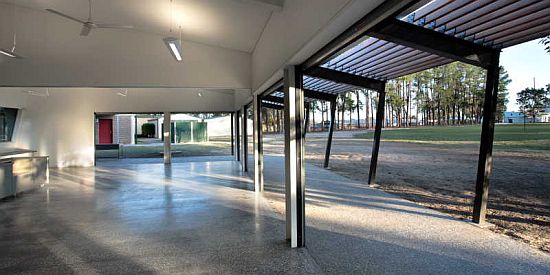 The Dark Side:
With no solar panels or wind turbines incorporated in the design, the building would still make use of grid electricity. Since schools work only during daytime, solar panels would have been an amazing integration.
Via: ArchDaily