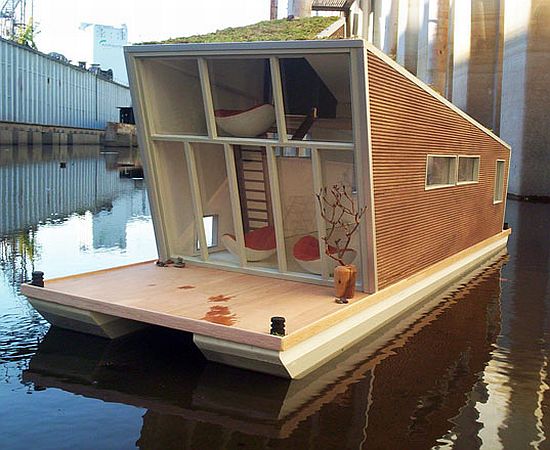 Eco Factor: Houseboat made from salvaged wood.
German Architects Confused-Direction are designing a green houseboat, which they call "Schwimmhaus." The Green houseboat has been made from salvaged wood collected from an old farm house. The houseboat comes with added sustainable feature like a green roof and some sustainable building materials. The boat is still under development and it should be ready by spring next year.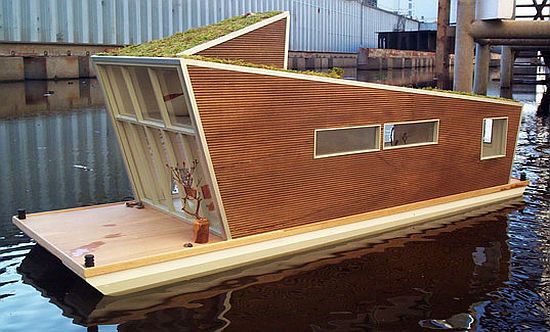 The Dark Side:
The green roof and the use of salvaged wood will surely make you feel green. However, we don't see any solar panels or any renewable energy generators in the houseboat, which can spoil its eco credentials.
Via: Inhabitat