Eco Architecture: Cactus-inspired building for MMAA's new office in Qatar
Published on March 16th, 2009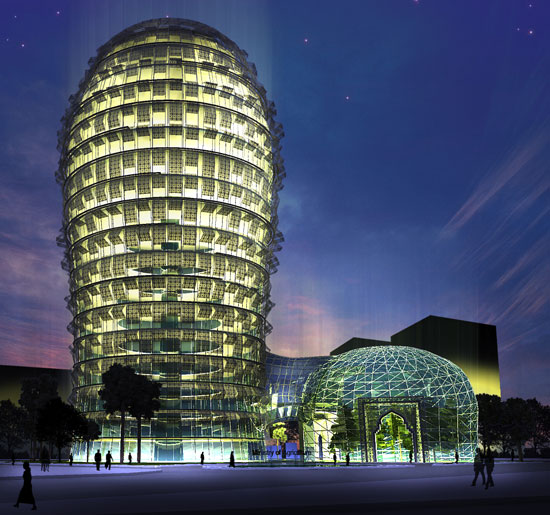 Eco Factor: Sustainable, energy-efficient structure to be built in Qatar.
Next-gen architecture would not only be sustainable, but will also be a beautiful example of how eye-striking architecture can blend with nature and the environment. Bangkok-based Aesthetics Architects Go Group has designed a new office building for the Minister of Municipal Affairs and Agriculture (MMAA) in Doha, Qatar, which due to its distinct shape is known as the Cactus Project.
Inspired by the ability of cacti thriving in a desert, the energy-efficient structure features sunshade panels that open and close according to the intensity of the sun at a particular moment. The botanic dome structure is also a stunning addition to the overall green aesthetics of the architecture.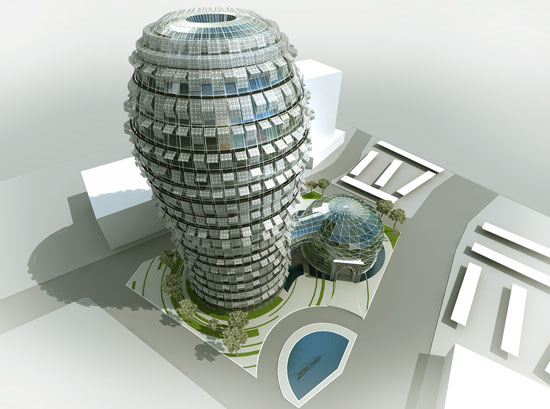 The Dark Side:
Once the architecture is complete, it definitely will be a shining star on Qatar's skyline. However, the cost of building the office and the construction processes that will be undertaken will not be as ecofriendly as the building itself would be.
Via: DesignBoom
1 Comment
Leave a Reply