Eco Architecture: BIG Architects unveil plans for a sustainable library in Kazakhstan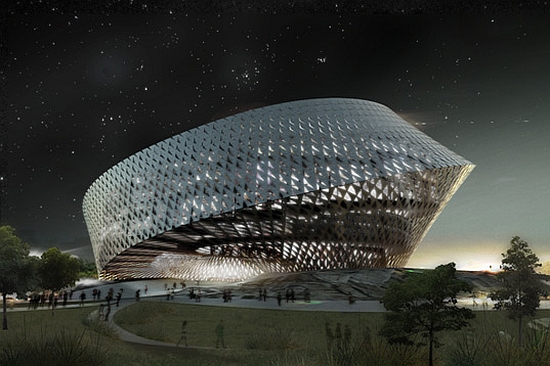 Eco Factor: Sustainable library uses computer modeling techniques to lower energy requirement.
BIG Architects have unveiled plans of an incredible library that is to be developed in Kazakhstan. Dubbed, Nursultan Nazarbayev, the library design will be comprised of four parts – a circle, a rotunda, the arch and the yurt. The structure will offset or maximize solar glare depending on the climate and the need.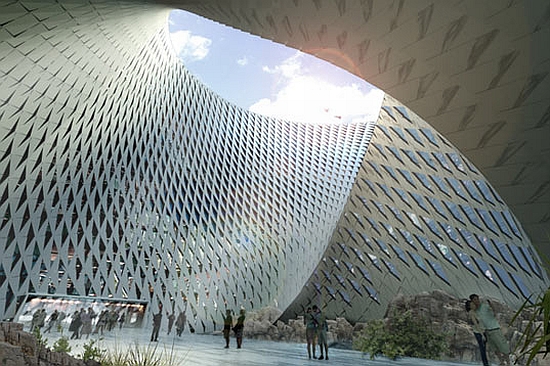 The designers minimized the cooling load on the design using some advanced computer modeling to calculate thermal exposure on the building envelope. The overall design of the library makes some parts receive more light than others, which needed the designers to create a geometric pattern of the entire structure to regulate solar gain.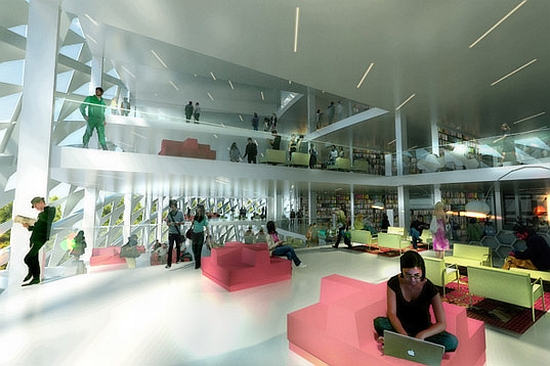 The library design will also include a park that will showcase native plants and geology of the country, which will enable visitors to experience the diversity of the landscape with a variety of trees, plants, rocks and minerals taken from different parts of the country.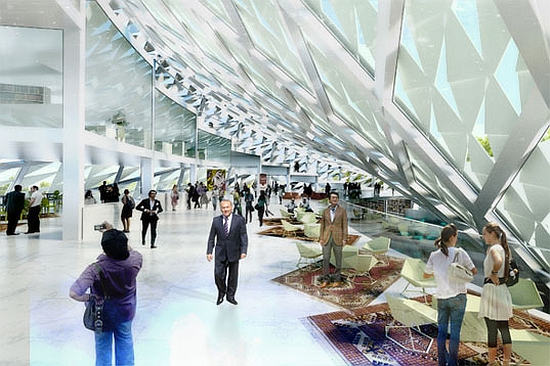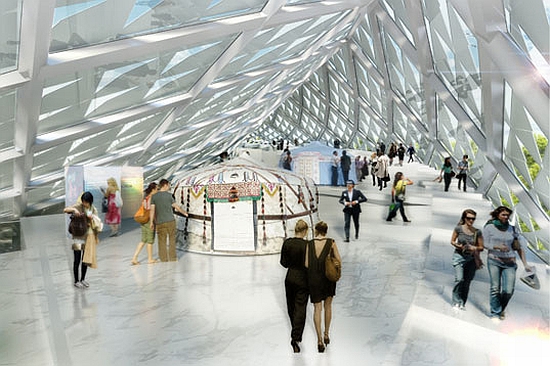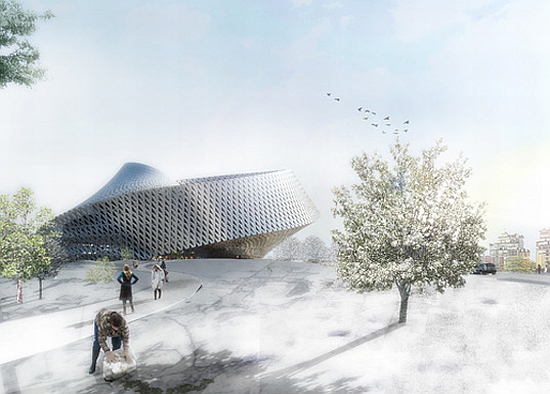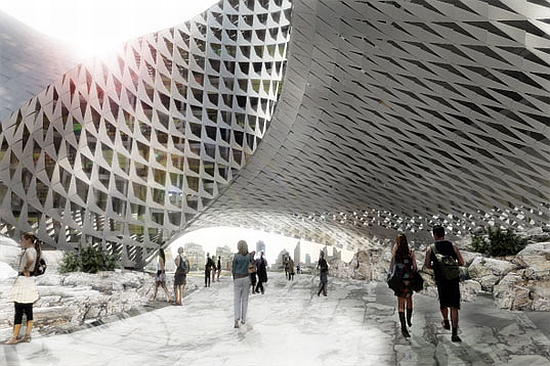 Via: Inhabitat