Eco Architecture: Almeisan Tower generates solar electricity, zero waste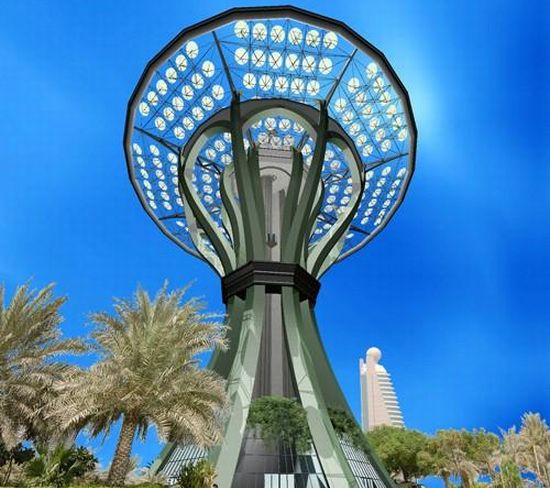 Eco Factor: Concept tower for Dubai generates solar energy and uses natural air for ventilation.
Just when it seems that Dubai has seen it all, in terms of some of the most fascinating structures ever constructed on the planet, we see architects envision next gen structures for Dubai, which will do wonders in greening its skyline. The latest structure comes from the design house of architect Robert Ferry, and is known as the Almeisan Tower.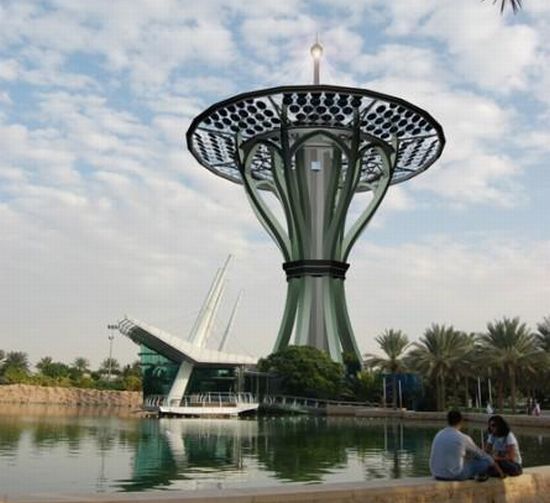 The tower design was submitted in a recent competition to design a tall emblem structure for Za'abeel Park, in Dubai, but unfortunately the entry wasn't the winning one. The structure does seem fantastic and carries a host of ecofriendly features that did deserve a mention.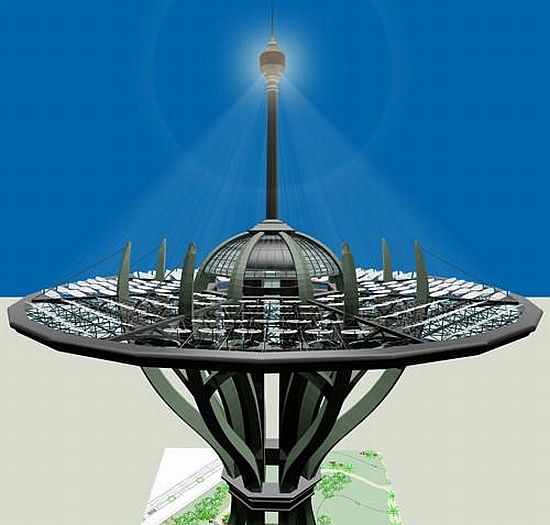 The structure is capable of generating a whopping 600KW of solar power using 224 large heliostatic mirrors that track the position of the sun throughout the day. The energy generated by the solar array is used to power the building and the neighboring Za'abeel Park.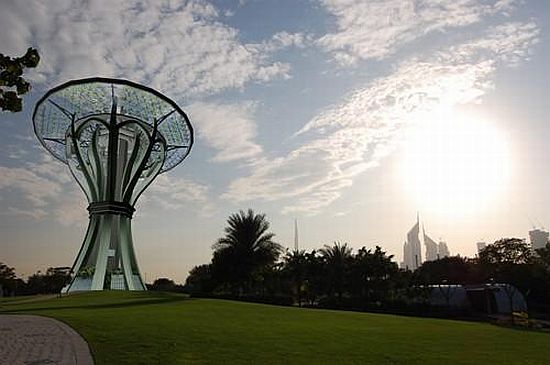 The building is designed with eight main concrete structural piers which are tied together with a tension ring before it blooms out like the bud of a flower. The eight wind piers that make up the structure passively cool the area by drawing the hot air to openings to create a chimney effect to cool the entire structure.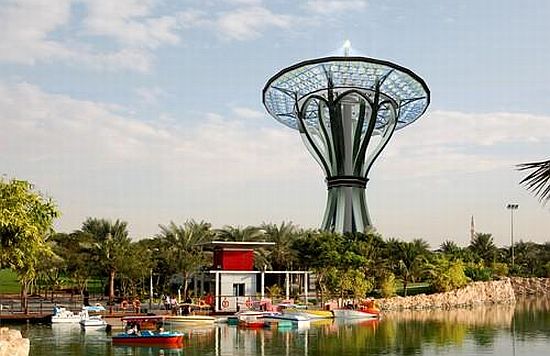 Via: Gizmag