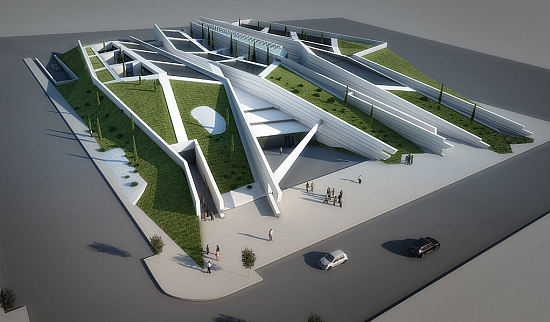 Eco Factor: Research center for renewable energy sources powered by renewable energy.
Madrid-based architecture firm A-Cero has won a competition to design a research center for renewable energy sources in Murcia, Spain with a plan that harnesses renewable energy to the maximum. The building designed by A-Cero will blur the gap between architecture and free space and incorporate several energy generating and saving systems.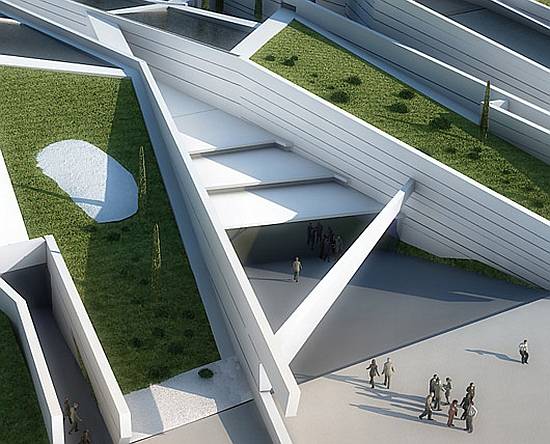 The 9000-square-meter complex will constitute teaching areas, library, audio-visual, auditorium, administrative area and various other facilities including a parking. The horizontal plane of the plot bends to produce fissures that will serve as spaces to access the center and exterior spaces of the teaching areas.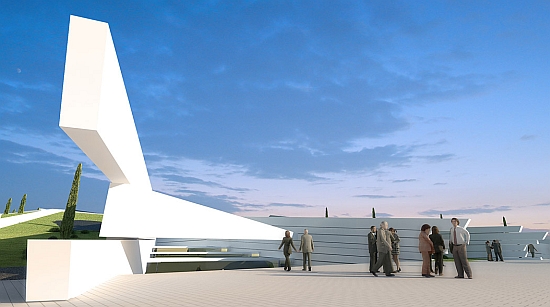 Furthermore, the complex will have several green roofs and will provide space for solar, photovoltaic panels and other systems of clean energies and energy saving. The project is designed to respect the environment with high sustainability grade.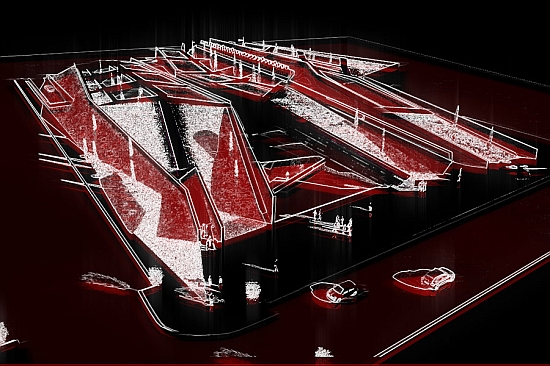 Via: Bustler