EADS all-electric Cri aerobatic airplane makes maiden flight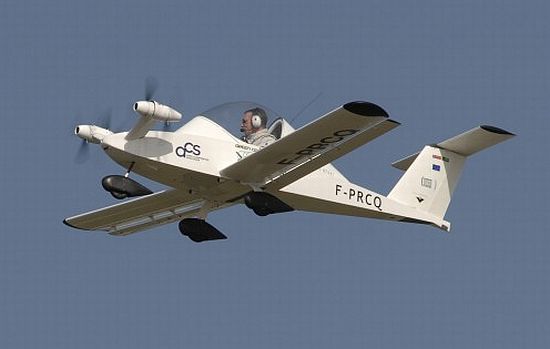 Eco Factor: Zero-emission electric aircrafts takes to the skies.
EADS, the parent company of Airbus, along with Aero Composite Saintonge, unveiled their next-gen electric aircraft, the Cri, at the Paris Green Air Show in June. The aircraft was just a prototype at that stage with no flying experience. Now the four-engine prototype aircraft has made its maiden flight in the sunny skies above Paris.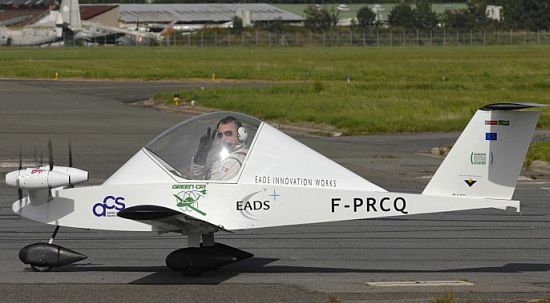 The maiden flight lasted seven minutes during which the aircraft didn't vibrate and allowed to pilot to enjoy good maneuverability. The developers have stated that they'll have to make at least 15 landings and have a flight time of five hours before trying any aerobatic maneuvers. The prototype aircraft is powered by four brushless electric motors that are fueled by an energy dense lithium battery pack, allowing 30 minutes of cruise flight or 15 minutes of speedier aerobatics.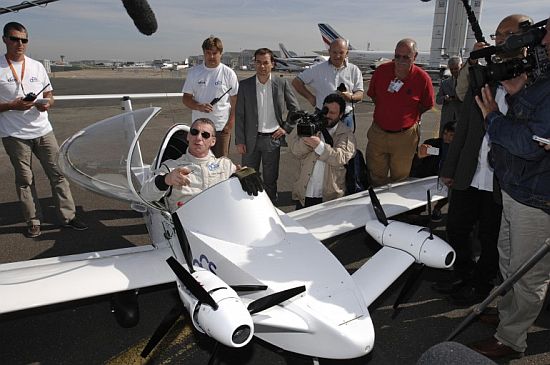 Via: Gizmag