It is fascinating to see how many designers and architects are trying so hard to incorporate green technology and explore new avenues in clean energy. Maybe they do realize that the future lies in going eco-friendly or maybe they feel that their models will be far more acceptable if they incorporate eco-conscious features. Either way, the end result is great news for the planet and its waning resources. Mechanical engineer Mil Sergey Volodymyrovich and designer Gotra Zhanna Mykhajlivna are the minds behind 'Mi-Otra'. And they bring forward an interesting bicycle design keeping in mind the ergonomics and comfort factor that is involved in cycling.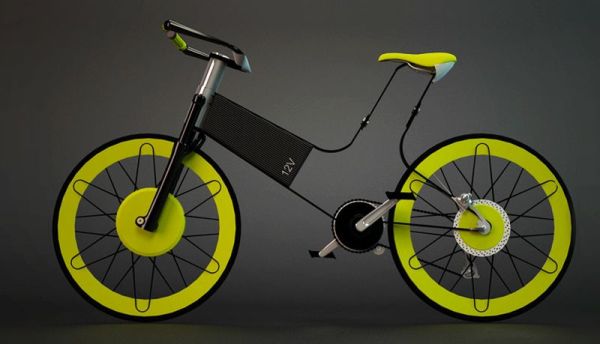 If we are to encourage more and more people to take up 'pedaling' then it is imperative that we do need to try and create bicycles that offer them the best in terms of comfort and efficiency. Electric bikes with drive-assist feature are obviously the way forward and this electric bike from the designer duo is a wonderful sleek option that is both flexible and futuristic. The handle bars can be adjusted depending on your position of riding as they can swing with a flexibility of near 90 degrees.
There seems to be a 12V lithium-ion battery that will help you with some oomph in case you are a bit too tired with the pedaling or wish to cruise around without exerting yourself too much. The fluorescent lining of the bike is interesting and if it does shine a bit in darkness then it also provides for safety since both pedestrians and other vehicles can see the biker even in dark or foggy conditions. Electric bikes like this will surely go a long way in enticing people to take up emission-free and healthy commuting vehicles.
Via: Miotra