Durable and economic eco friendly baseboards
While designing your house, you work on every tiny detail that makes it complete. From color of the switch board to the kind of door knob, everything becomes important. They might be small parts of your home but you cannot ignore them. One such small but essential part of a house is baseboard. Baseboards enhance esthetic view of the home by covering wall and floor joint. They also protect walls from getting stained, scratched or cracked. They also protect houses from getting infected by bugs, cockroaches and termites. Traditionally, baseboards were made from wood. Timbers from trees like oaks, fir or pine were used to design baseboards as per the requirement of a house. Today baseboards are made from different kind of materials that are not only cheap and durable but also Eco-friendly. So you have several options to choose from according to your need and budget. Here are some of the types of baseboards described below.
1. Classic baseboards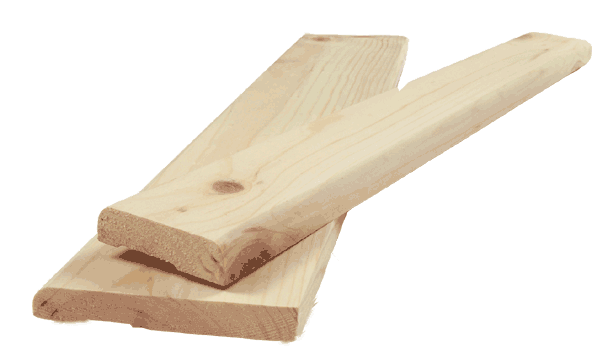 These are the traditional baseboards basically made up of pine or fir. You normally see these kinds of base boards in older homes. The usual thickness of these kinds of baseboards is 3/4 inch and width is about 4 to 6 inches. They have 3/8 inch bullnose radius.
The installation of these kinds of baseboards needs nailing hence care should be taken while installing otherwise the walls will get damaged. They can be painted to match the walls or left to give natural feel. Classic baseboards though Eco-friendly and provide esthetic beauty to home but are not considered as durable. They are not fireproof and hold moisture which is harmful to any wood. They can sustain small scratches or cracks but not hard blows. They are also susceptible to termite attack.
2. Hardwood baseboards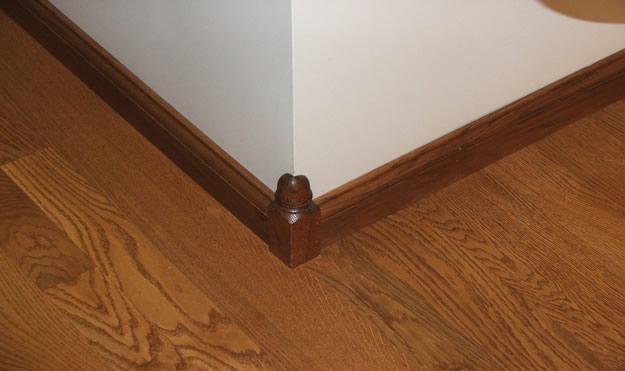 Hardwood baseboards are made from oak, mahogany or maple. They range from 2 to 4 inches in width and their length extends up to 96 inch. They have fancy names like ogee, anniversary, colonial and ranch. They have replaced classical baseboards and are most popular in urban areas.
Installation of Hardwood baseboards requires nailing. Some need extensive nailing and some require moderate nailing. Profile molding can be done with hardwood baseboard which gives shadow line appearance to the wall joint. They are more durable than classic baseboards and can resist moisture and termites effectively. Needless to say that they are Eco-friendly since they are manufactured from wood. They are stronger than classic baseboards and can withstand scratches and cracks to some extent. They are not fireproof and considered costly to other baseboards.
3. Vinyl baseboards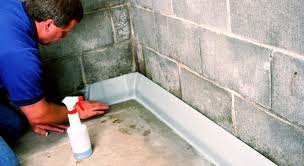 Vinyl or plastic is one material that can be molded into any form to get particular design. Hence vinyl is making its way into baseboard design.
The major advantage of vinyl baseboard is that it is bendable. Vinyl baseboards can be bent to fit where walls have curved surfaces. The installation of vinyl baseboards is easy since it needs a quality glue to stick it to the wall. They are crack resistant, termite proof and fireproof. They can be painted easily to match walls. They are lot cheaper than wood baseboards and hence affordable by common people. Vinyl baseboards are high on longevity and have considerable strength. Since vinyl is chocking hazard, it is not considered as Eco-friendly. It does not give as much esthetic appearance as wood baseboard.
4. Aluminum baseboards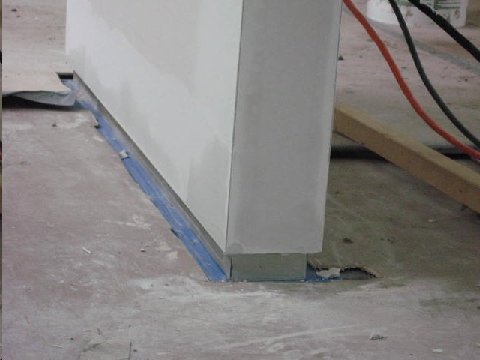 Nowadays, metals are also being used to design baseboards. And aluminum is one of them which is being used widely in designing baseboards. Aluminum is lighter in weight and has other characteristics that suit the bill for manufacturing baseboards.
Installing aluminum baseboards is easy since they require fewer nails. They give fairly good esthetic appearance on their own, if they are polished and shined properly. They can also be painted easily to give good appearance. They have no harmful effect on health hence they are Eco-friendly. Aluminum as a metal is high on strength and durability. Aluminum baseboards cannot be affected by moisture, fire or termite. They are not suitable for houses where esthetic requirement is more than other aspects.
5. MDF baseboards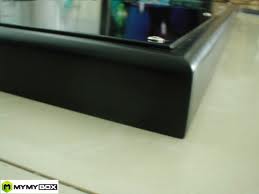 MDF or medium density fiber is new material in the market which is replacing other materials in manufacturing of home accessories. It is gaining popularity because of its affordability and other qualities.
MDF baseboards are durable and have high strength. They are fire, moisture and termite proof. Baseboards made from MDF are cheaper than any other baseboards. They can be painted easily. Since fiber as a material is considered as chocking hazard, MDF baseboards are not Eco-friendly. They are not suitable as decorative baseboards.
6. Composite baseboards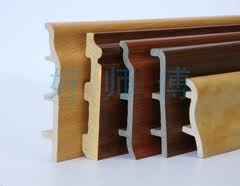 Composite baseboards are made from composing several materials. They are made up of combining wood, metal or vinyl. Depending on the composition, their durability, strength and price vary.