Dexim intros solar-powered foldable power dock for smartphones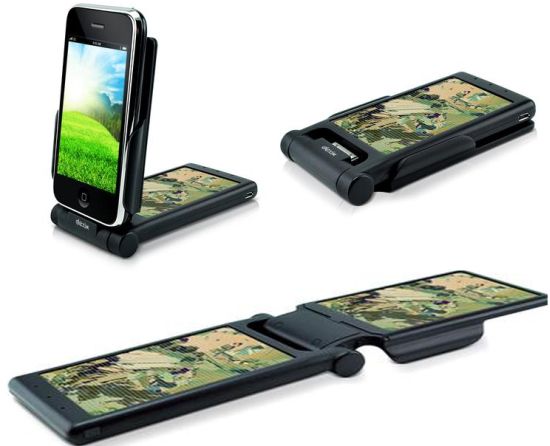 Eco Factor: Solar-powered power dock for iPhone 3G and 3GS.
Dexim has announced the availability of new DCA199 Foldable Solar-Powered P-Flip for the iPhone 3G and 3GS. The device can extend talktime by up to eight hours and video or game time up to 15 hours. The DCA199 features a 2000mAh lithium-polymer battery and two camouflage-colored solar panels.
The device can flip vertically or horizontally for hands-free video viewing and can be folded to easy storage. Taking about 15 hours of sunlight to charge, the device allows user to still charge and sync their device using the included micro USB cable.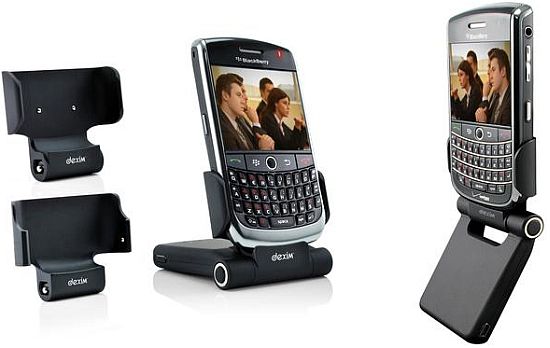 In addition to the DCA199 for the iPhone, the company has also released a similar dock for BlackBerry smartphones. The DCA199 retails for $79.95 and the DCA152 BlackBerry retails for $59.95.
Via: Business Wire