Dew Bank Bottle provides water in harsh climates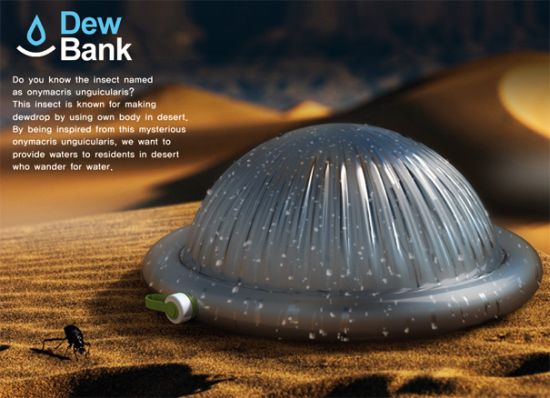 Eco Factor: Bottle concept that helps to assimilate the morning dew.
Those of us who are blessed to have facilities like electricity and water do not realize their worth. Ask someone living in the desert what even a single drop of water means. Designer Kitae Pak brings hope and smile to those who are deprived of water. His revolutionary design concept called the "Dew Bank Bottle" is designed to make it easy for people to get water in harsh climates.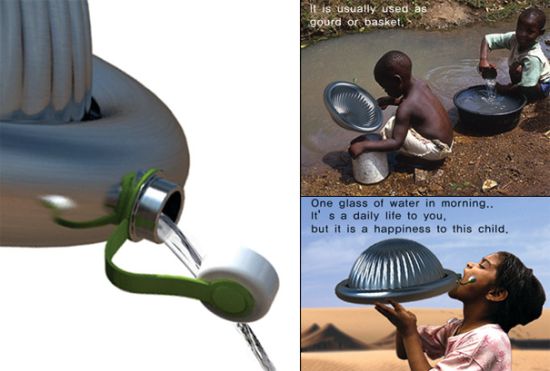 Deriving inspiration from onymacris unguicularis, a beetle that helps in forming dew by using its own body in desert, Pak's design too forms water. The Dew Bank Bottle is made from stainless steel that gathers water in the air using cold property and channels it into the bottle immediately. Its uneven shape allows creating more dewdrops. It looks to me like a great idea for the residents of the desert who wander around for water. The Dew Bank Bottle took away the Bronze Prize at the Idea Design Awards 2010.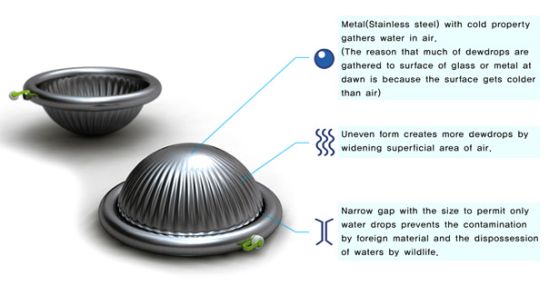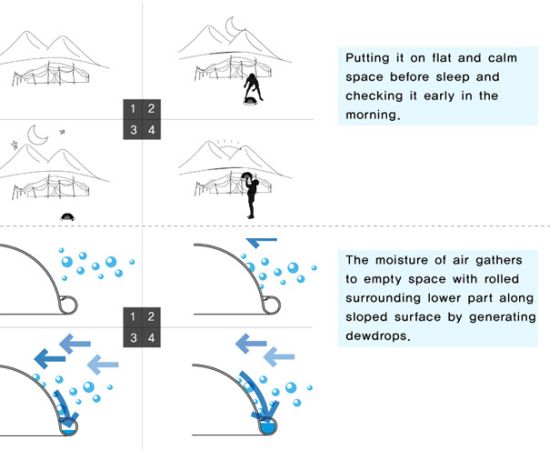 Via: YankoDesign