Designer creates mobile chicken coops using reclaimed wood
As we all know, chicken coops at times feature facilities like nest boxes, perches where the birds can sleep and rest. But, today we are here to throw more light on the coop created by designer John Wright, who claims that his version is more practical and employs fairly advanced techniques.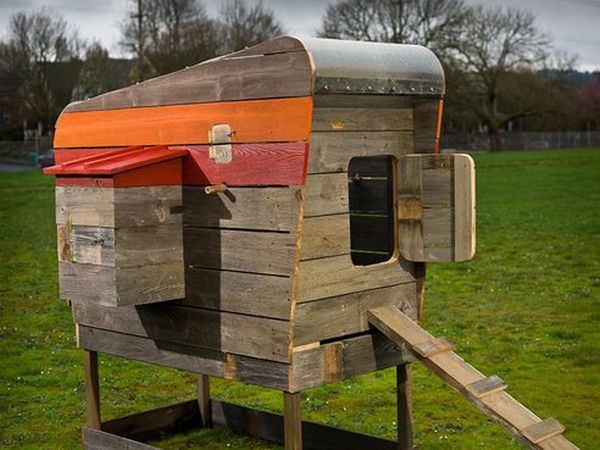 The environmentally friendly coop has been made using post consumer reclaimed wood. According to the designer his previous version of the chicken coop was a bit over built. But, the new version is not only better; it uses wheels, so that the owner can move the coop to different spots, without destroying the same grassy spot on the lawn. For the same reason he calls it the 'sporty coupe,' a rather sarcastic name.
The roof top of chicken coop comes in either durable stainless steel or translucent fiberglass version. The side access doors of the coop have an extra large opening, which will allow easy cleaning of the insides.
Other components that add more edge to the design and utility of the coop are water supply, pellet feeder, roosting box and access door for eggs, vent and view window for perch, segmented mobile chicken run, mobile chicken run with ladder to coop. The striking chicken coop will cost you $790 and the buyer can also buy the plans for $125.
Via: Treehugger