Decades old abandoned tower to get contemporary-styled solar façade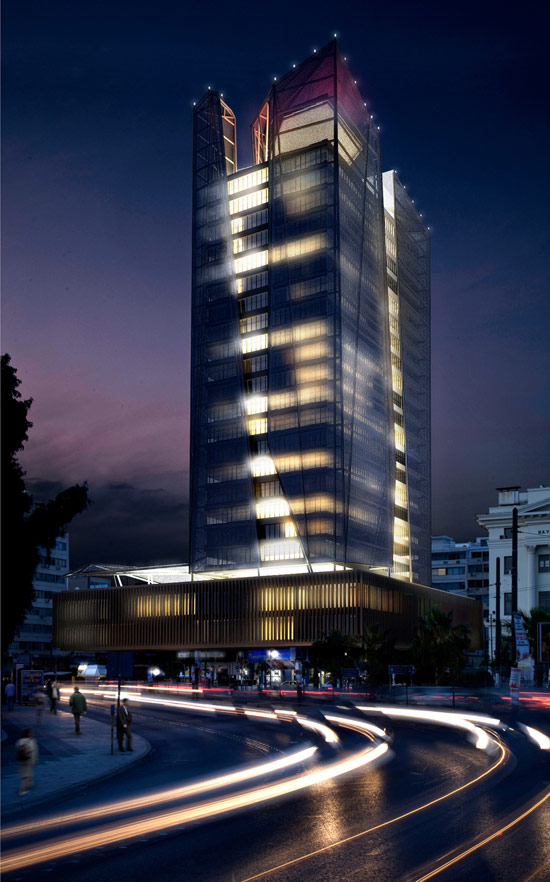 Eco Factor: Energy-efficient façade covered with thin semi transparent photovoltaic leaf.
The Tower of Piraeus, a building that gained the name "the sleeping giant" because of being abandoned for more than 30 years has recently received a thoughtful design proposal from Athens-based firms Petra Architects and Papaioannou & Associates. The duo has incorporated new and sustainable ways into their proposal for the Piraeus Tower 2010 Competition in Greece.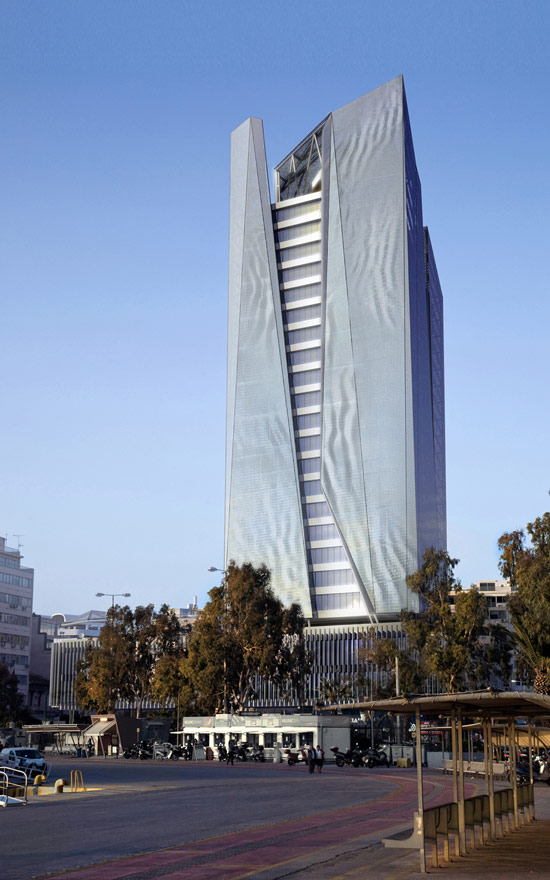 The competition focuses on the reconstruction of the external façade of the 22-story building in such a way that tower shares a beautiful harmony with Piraeus urban landscape. This new design aims to blend the structure with the urban backdrop by improving its overall energy output with the use of intelligent and environmental friendly materials.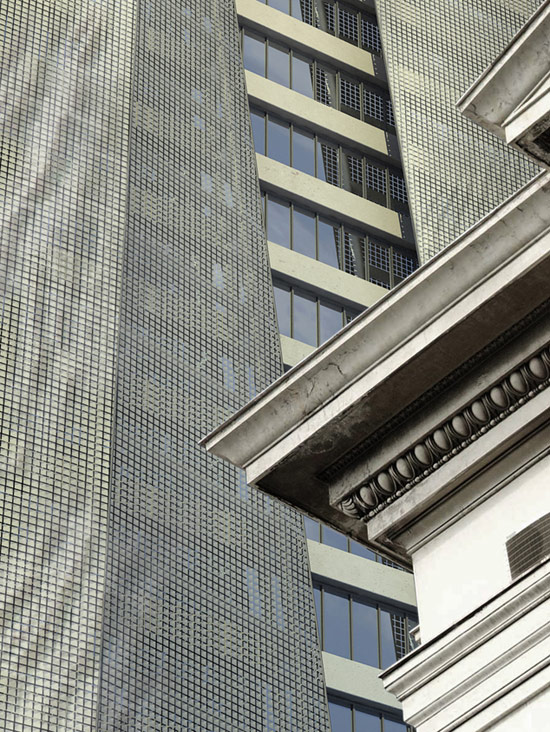 Thousand small surfaces from 100% recyclable material, supported from a metal frame substructure that spans throughout the Tower. They are not mere aesthetic enhancers, but every single surface is a thin semi transparent photovoltaic leaf that is connected with motion sensors. The translucence of the material provides additional shading, without obstructing the view from the workspace.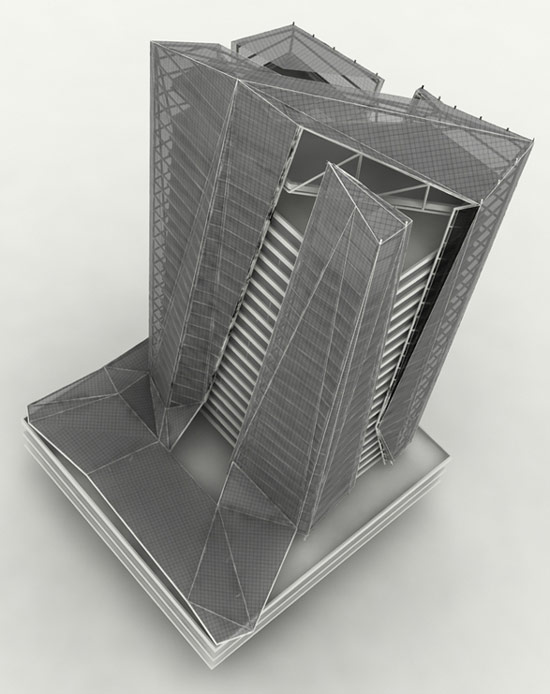 Via: Designboom