Designers these days are really experimenting with bold new patterns that challenge and redefine our perception of what décor and furnishings are. With minimalism becoming the accepted trend, the intention of every creation is to say more with less. This in essence is obviously good for natural resources as well since by suing less material (though that is not the case all the time) one is obviously saving up on precious resources. And designer Seung Yong Song from Korea is one of those who decided to go 'out of the box' with his Dami series of furniture and lighting.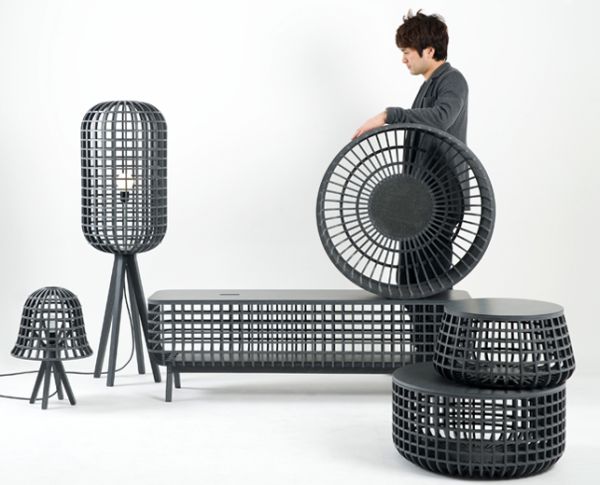 Apparently 'Dami' translates to 'put in' in Korean and that is precisely what this collection is all about. All the furniture and lighting installations have been designed using a green material called Valchromat and a grille-like design has obviously meant that plenty of material is conserved when compared to traditional style of designing. The Dami series does not seem revolutionary when you first look at it though since the design and the grille pattern is something we are pretty used to and fall within the scope of existing design.
But it is the nature of the material used and the processing technique that give it the 'green edge' that it's designer has been so carefully managed to achieve. Despite their appearance though the furniture is pretty sturdy and the lighting installations seem to the obvious 'showstoppers' with their unique design.
Via: Contemporist