A creative lamp made from cork wine stoppers
Have you ever thought how you could imaginatively create something unique using cork wine stoppers? If no, you can very well start doing it now by taking inspiration from Becki Chan, who has crafted marvelous lamp shades using waste corks. By subtly combining various colors and textures you can actually create useful home decor items that will beautify your house without any add cost.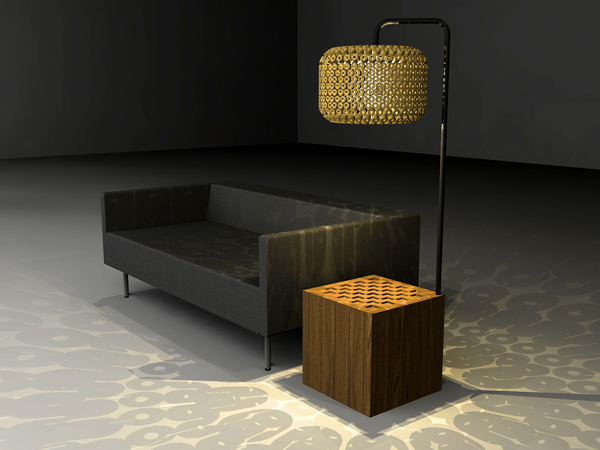 The above displayed picture shows that the cork piece is multi functional and combines together a lamp and a table. It can be used as a night stand, side table or even a floor lamp. Moreover, the table top has been designed like a chess board, in fact the top surface has been fitted with an actual chess board, which makes it look aesthetically more beautiful. The table lamp will decorate any space beautifully and add class to its overall ambiance.
Often we have to purchase a table lamp and a side table separately, but with this art piece you get them both in a single piece. Although combining the two might not appeal well to all buyers, yet its multi functional utility cannot be ignored by them and they are most likely to purchase one to adorn different living spaces in their homes. Mass production makes the product economical and affordable. This stunning piece of furniture is a tangible example of how waste materials like corks can be used for crafting adorable stuff. You can purchase such items from the market and also try making them yourself at home.
Via: Beckichan