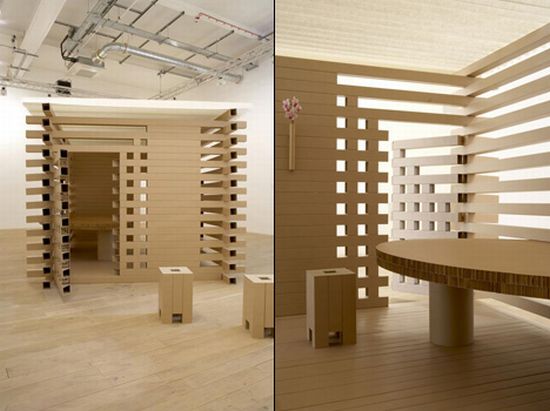 This would have been not as interesting or even stunning if one were to make a tea house out of paper for fun. You know those little toy houses that the young ones play with all day long in a cute fashion. But we are not talking about kids toys here. This is a real 'Tea House' made from recycled paper to obviously send out a green message to the world. It tells us to reduce, reuse and recycle and it does so with elegance and subtle style that is very charming indeed.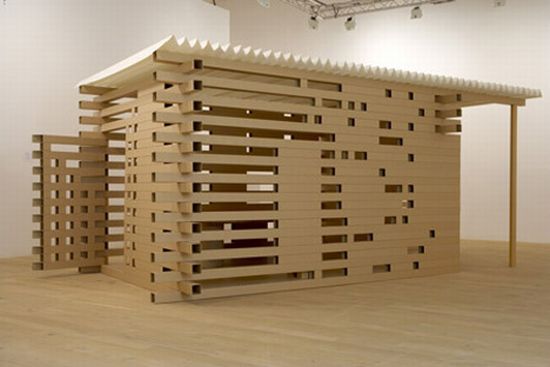 "Tea House" by architect Shigeru Ban, is perfect for those cozy afternoons drinking tea and it will soothe your sense along with the cup of beverage that you have. Being a coffee lover, I would much rather call this my own 'Coffee House' and that would be indeed great as I have always wanted one since the days of first watching 'Friends'. The use of paper based building materials might prove to be a reasonable temporary housing solution in disaster zones around the globe. The concept is very useful in disaster management.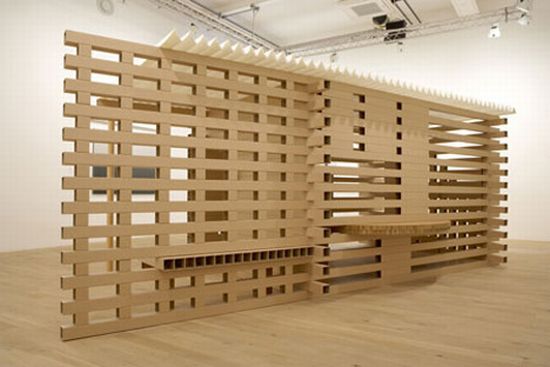 Measuring just over 5 meters long, this light weight shelter comes complete with a table and four stools, the house also features a waiting area with a bench in keeping with tea ceremony practice. Set to be auctioned off at London's Phillips de Pury & Company, the Paper Tea house by Shigeru Ban will offered with a pre-sale estimate of £20,000 – 30,000. The entire structure is pretty cool, although it might need some care. It would be interesting to see if we have more designs like this.