Coughing ashtray to help save health and environment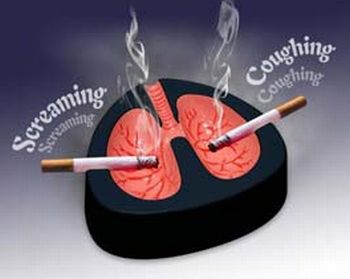 If you can't stop smoking, here is the right inspiration for you. This is no simple ashtray! It is not only eco-friendly, but health-friendly too. It is clear from the picture that the ashtray is shape like a human lung. It is not only as a visual reminder of the smoking dangers that made it special.
It will not spare you of alerting of smoking dangers, even if you try to avoid looking at it! As you place a lighted cigarette in the ashtray, it starts coughing and screaming! With the help of it, atleast a fraction of as many 5 million people worldwide can be prevented from dieing prematurely each year from cigarette smoking. According to a Harvard study, half a million of smokers die from lung cancer.
Available from Thumbs Up, the coughing ashtray costs £7.00.
Via: Coolest Gadgets