Four-wheelers aren't the only transportation modes that are witnessing a green touch. With manufacturers such as Zero Motorcycles Inc. working to develop electric bikes, it appears that all may not be lost as we ride out the current trend of depleting fuel sources. Zero has introduced its new line of 2012 DS bikes specifically designed and meant for security forces like police departments. After two years of working with security agencies, the DS is the result of all that hard work.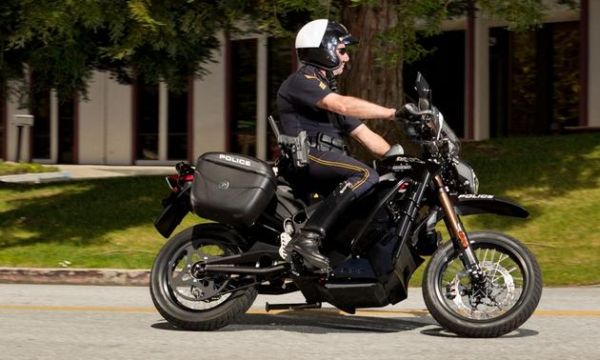 Like many electric-powered automobiles, e-motorcycles aren't as powerful as conventional bikes. But their zero or near-zero emissions make them a hit among the eco conscious of society. The DS is a very silent motorcycle. Since the electric motor deliver instant torque, there's no shift noise and exhaust heat, giving cops an edge as they sneak up behind criminals. Zero's new line-up may not be the most ideal for chasing felons on highways but they look to be perfect for use on city streets. And, since bikes are usually used within city limits, the DS should give police departments something to be proud of.
The Zero DS is available in two configurations of 6kWh and 9kWh. According to the EPA, the bikes deliver a driving range of 70 and 112 miles per full charge. Regenerative braking and a top speed of 80 mph complete the specs.
The DS takes about 8 to 9 hours to fully charge and while that figure is pretty high, a quick charging kit cuts the duration by half. The base model features such components like front and rear LED lights, frame protection bars, a front battery, a light-cut switch and emergency flashers. Optional accessories include a detachable windshield and hard storage cases. The 6kWh unit will sell for $15,845 while the more powerful 9kWh variant carries a price tag of $18,345.
Via: Autoweek