Concept solar tower uses solar heat to generate 200MW of power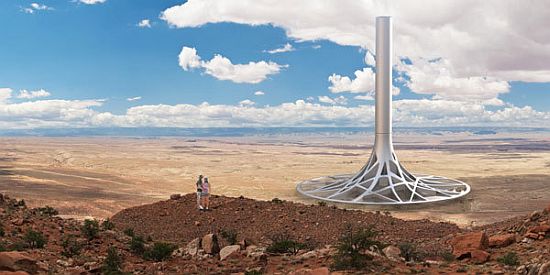 Eco Factor: Concept electricity generating tower utilizes solar energy.
Charlwood Design has conceptualized an energy-generating tower for Enviromission Limited. Christened the Solar Tower, the development will be showcased as a solar thermal power station at the Smithsonian Institute Design Triennial Exhibition in New York.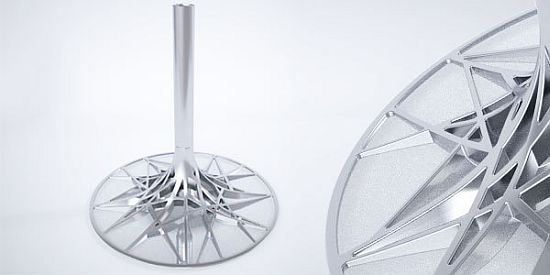 The tower operates by collecting solar radiation to heat a large quantity of air under a glass collection area. Acting like a giant greenhouse the glass covered area heats air, which is then used to generate electricity. Hot air then escapes out of the tower's central chimney. The designers estimate that a single 200MW solar tower will be able to power about 500,000 homes with renewable energy.
Via: Behance