Concept foldable bike promises an eco-friendly urban ride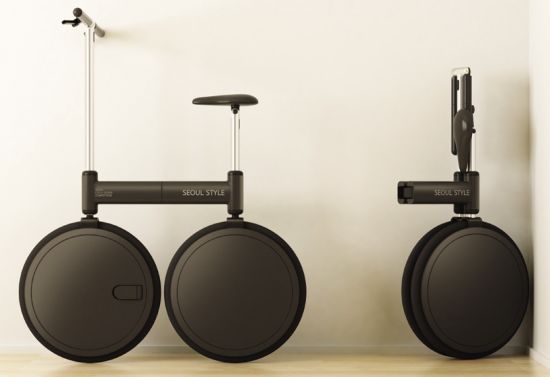 Eco Factor: Concept bike runs using human power.
We have seen a plenty of bike designs in the past urging the masses to adopt a more eco-friendly mode of transportation. Here's yet another concept bike dubbed as "Full Circle" by its creators Sanghyun Jeong and Jun-Tae Park for Seoul's Cycle Design Competition 2010.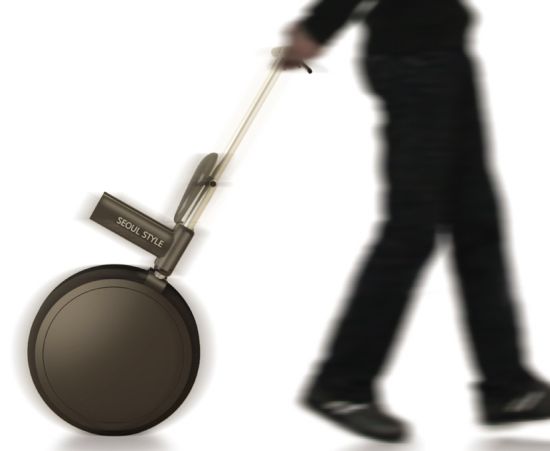 Imbibing a full folding structure, the bike's wheels become particularly conspicuous by their large size. However, the designers had a mind behind the unusual size (508mm, 20″). For them this would make bicycling through Seoul's crowded streets particularly easy. The small bike with large wheels does not have any chains but free wheel gear directly connected to its pedals. The simple folding aspect makes it easy for the rider to fold and unfold the bike including the saddle and handle bars according to use.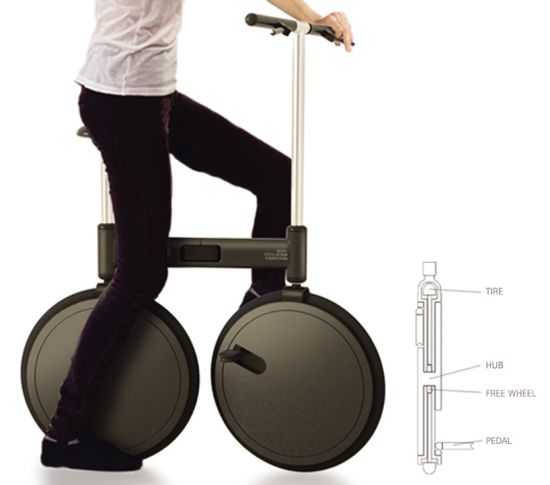 Via: Designboom