Compo converts our household food waste to eco friendly resources, for further usage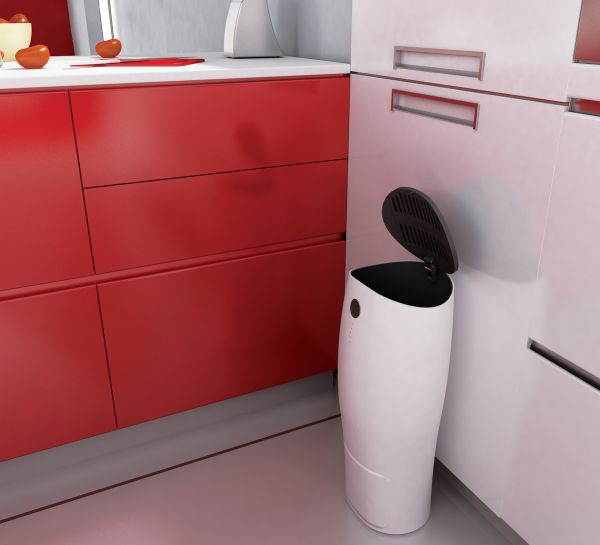 When it comes to food, the ambit is generally limited to our household scope. But, wastage of food is certainly a gargantuan global issue at its production as well as consumption stage. According to statistics, around a whopping 1.3 billion tons or 100kg (220 lbs) of food per person are wasted around the world per year. When this is translated to solid economical figures, United States loses around $43 billion worth of revenues by discarded, but edible food. Even, in Britain the cost per household (per year) comes to around £250 to £400 ($390 to $630), because of wasted food.
However, it is not only about the financial side of affairs. Analysts believe food waste accounts for more than 19 percent of all landfills in developing countries, where it ultimately ends up rotting and producing dangerous greenhouse gases like methane. And, this is where conceptions like the 'Compo' come into the baleful picture as a simplistic kitchen utility mechanism to conveniently counter food wastage.
Visually akin to a stylish garbage disposal system, this contraption with an operable lid can be used to dump unwanted food items. At its lower part, the Compo has two separate but accessible compartments. So, once the food is disposed it goes through a 'digestion' process for two differently 'green' results. One of the lower compartments collects all the compost after the digestion procedure, while the other compartment collects the bio gas which is compressed into a canister.
Hence, we see two sustainable byproducts that can be further utilized for various household purposes. The resultant compost can be used as fertilizer material for soil enrichment. Moreover, the bio gas can be utilized as an alternative energy saving component for activities such as cooking, electricity and even as a 'fuel' for motor vehicles.
Via: OliverLingDesign