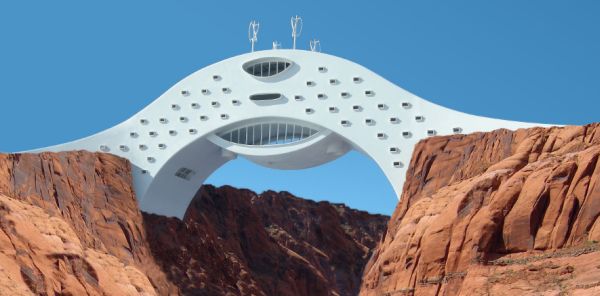 Michael Jantzen is renowned for his green design and architecture that has redefined the way people look at eco-friendly projects. By integrating seamlessly and uncompromisingly both design and planet-friendly features, Jantzen has proved time and again that the future lies in going green and has done so with astonishing style. The Colorado River Bridge Hotel is another one of those projects which aims at giving luxury eco-hotels a whole new look and way forward.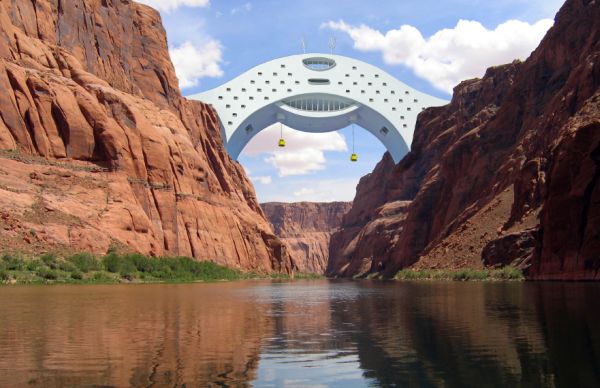 The Colorado River Bridge Hotel aims to be a natural extension of its surroundings rather than being an intrusion. The bridge atop the river gorges that are the trademark of the topography in this region, doubles up as a luxury hotel. Housing over 100 rooms, the energy needs of the structure are powered by the river underneath though turbines. There are also wind turbines on top that tap into wind energy and a hotel gym where the work out is converted to electricity, as well!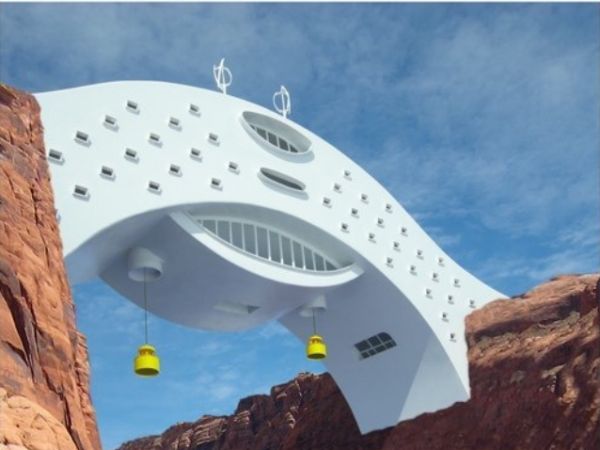 Apart from that, we are a bit surprised to see the lack of solar panels in Jantzen's design, but maybe the designer felt that they did not particularly fit. Yellow pods from the hotel can carry guests down to the river for a beautiful getaway and then they can be back in a jiffy, if needed. Of course, all this doubles up as a bridge across the gorge, which is a big plus in itself.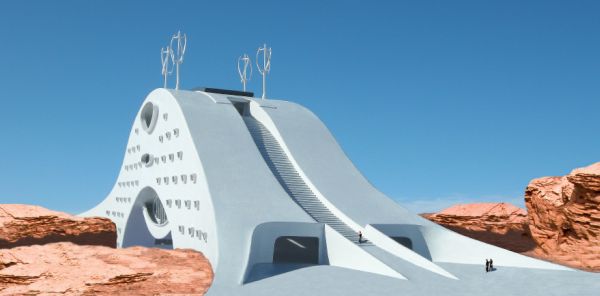 Add to that natural ventilation and built-in cooling features along with rainwater harvesting and this is the complete deal right here. We have so many hotels on the eco-tourism front currently that infringe existing panorama. The Colorado River Bridge Hotel draws for its surroundings and aims to build on it and that is what makes it a welcome sight.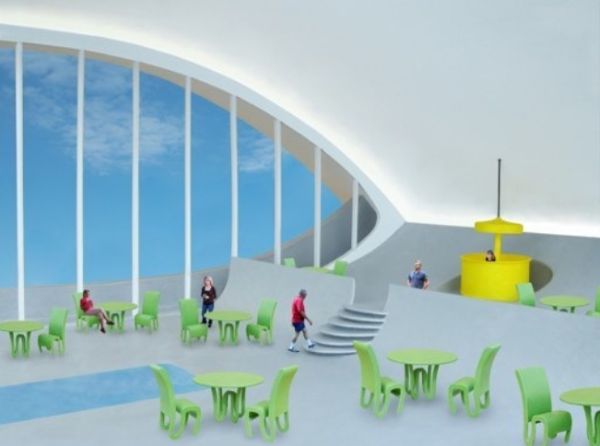 [Thanks:
Michael Jantzen]