Citroen E-3POD Antistatic – A graceful 'fusion' of bike and car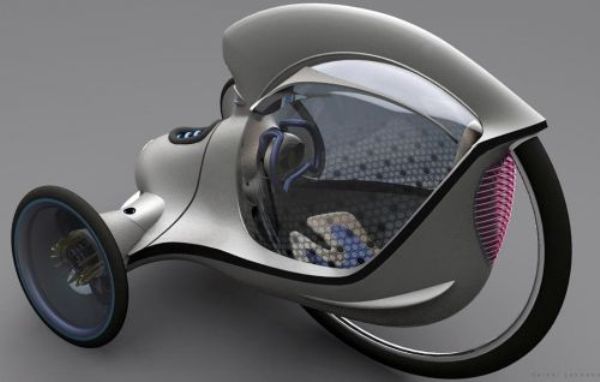 Heikki Juvonen, a second year MA student from the Royal College of Art, has come up with a uniquely refined, compelling design for an ultra-compact vehicle. Dubbed as E-3POD Antistatic, the futuristic vehicle is a single-seater concept that won the top prize in a Citroën sponsored project in the UK, called the Double Challenge.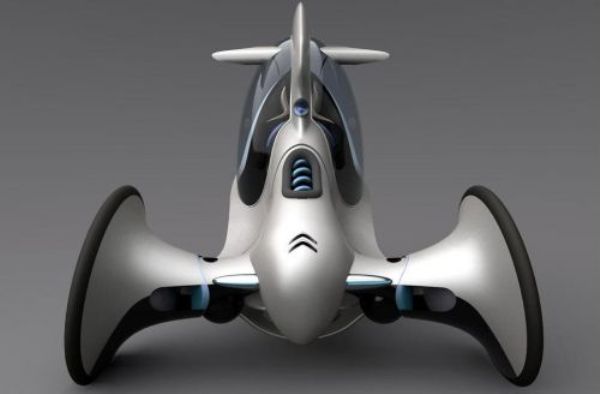 Audacious and harmonious at the same time, this sleek design makes way for an exclusive Citroën e-vehicle aesthetic for the future. This single-seat conception features two smaller wheels at the front with the driver sitting embedded 'inside' a much larger third wheel without an axis.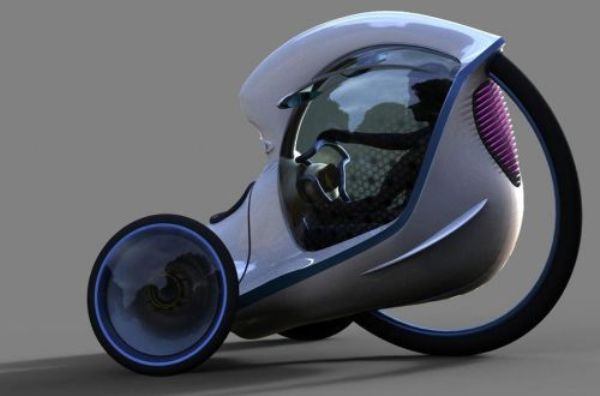 Basically designed for urban commuting, this single-seater is designed to be ultra light, agile and having good controls. The lowered weight is accentuated in the design conception such as the rear wheel, which works as a supportive structural element and the shared suspension for both front wheels. Scratch resistant plastic has also been used for the covering canopy.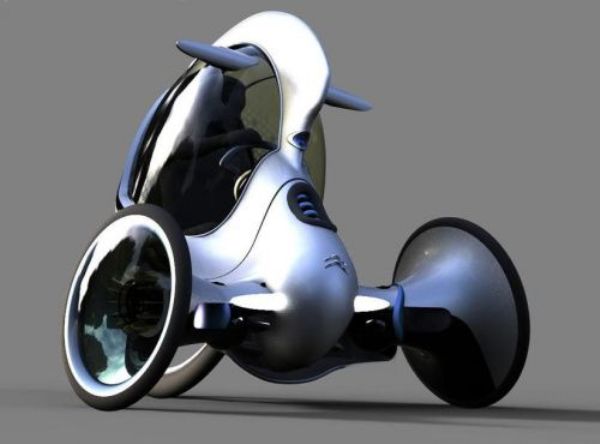 Singularly aerodynamic in its style, this vehicle is not anticipated to replace cars, but rather expected to uphold its own position between cars and motor-bikes. With rare yet convenient features like silent electric engine and expected affordable price – it can certainly hope to stand its ground.
Source : Paultan