Every year millions of Christmas trees are thrown after use. A tree, which is well decorated on Christmas night becomes useless the next day. Officials in Berlin have come with an innovative technique to reuse these trees by using them as fish habitat. As told by Dan Wright, a state fish management technician, about 2000 local Christmas trees have been collected and being used as a fish harbor at Lake Milton, Berlin Reservoir and other large Northeast Ohio lakes.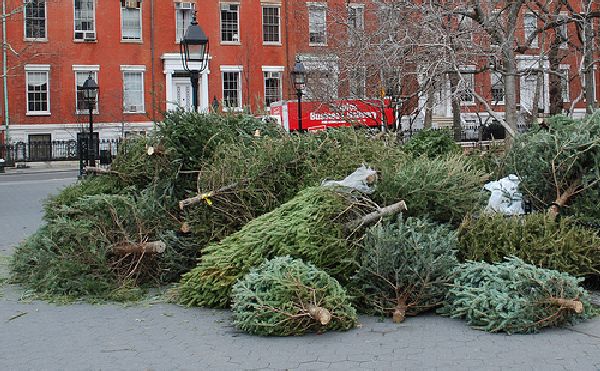 The trees are weighed down using concrete blocks and are being placed along the lowered winter shoreline this month. In summer when the water will rise, the trees will submerge under 6 to 8 feet of water and will provide shade and shelter for the fish. This will benefit anglers in catching more fish as the tree locations can be easily accessed whether they are on shoreline or in the boat. The trees will serve as home for the fish and they will lay eggs and hide themselves in this tree habitat.
Being natural, any type of fish will be attracted towards this fish habitat. The green factor is that using the trees for fish habitat will save lots of space that would have been consumed by a landfill. Every year Christmas trees are grinded, which consumes a lot of fuel and requires more labor as compared to this underwater use, which can last for around three years as fish a habitat.
Via:Vindy